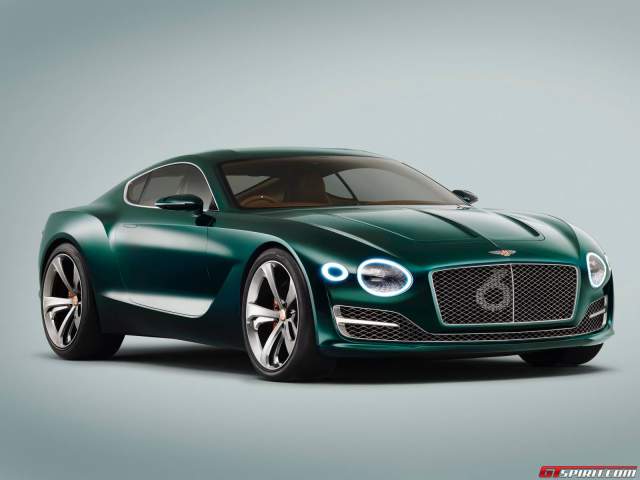 It has been revealed that if the Bentley EXP10 Speed 6 is given the go-ahead for production, the British marque will tweak its styling.
While recently discussing this with Autocar, Bentley and Bugatti chief executive Wolfgang Durheimer confirmed that only a few minor visual modifications are on the cards.
"What we already received as a clear indication after Geneva, the message was 'don't change anything, just do it'. There are only little tweaks that need to be done. Our present intention is to make the front section look a little bit faster. The grille will not be as upright, it will be a little bit more laid down.
""We will probably look again at the headlight configuration. They look a little bit awkward from different angles. For a Bentley face, circular shaped headlights are what our customers like. This type of headlight you find in the Mulsanne and in the forthcoming SUV, and our customers say this is what we like from Bentley," Durheimer confirmed.
In case you didn't know, the Bentley EXP10 Speed 6 Concept uses copper elements accents across both the exterior and interior. The design also gets the traditional Bentley matrix grille and four-round headlamps. The car is low, sleek and features a heavily metallic version of British Racing Green. Bentley also used 3D metal printing technology for the grille mesh, exhausts, door handles and side vents to ensure precise detail.
[Via Autocar]