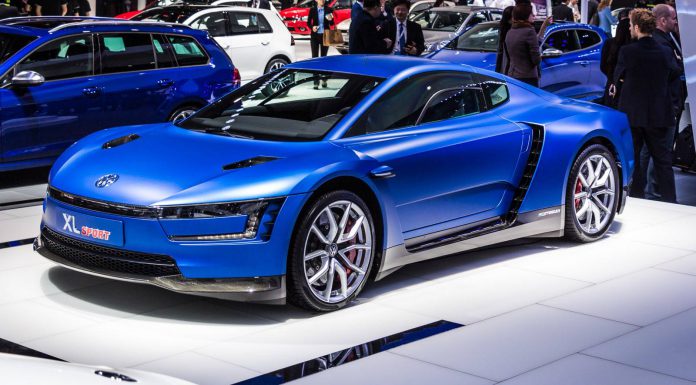 The extreme Volkswagen XL Sport is currently on display at the Shanghai Motor Show 2015. The car was initially unveiled at last year's Paris show and as it stands, is a one-off design study. Due to its potent powertrain and eye-catching design, we headed over to the Volkswagen booth for a close inspection.
Whereas the standard Volkswagen XL1 utilises a two-cylinder turbodiesel engine pumping out 47 hp, the Volkswagen XL Sport utilises the world's most powerful two-cylinder production engine. That engine is sourced from the Ducati 1199 Superleggera and delivers a total of 197 hp.
Due to the fact that the XL Sport tips the scale at a mere 890 kg, it will accelerate to 100 km/h in a brisk 5.7 seconds as well as a high top speed of 270 km/h (168 mph). Additionally, the XL Sport features the world's lowest drag coefficient of any production sports car at 0.258 with the aforementioned engine revving to 11,000 rpm. Power is sent through the rear wheels through a seven-speed dual-clutch transmission.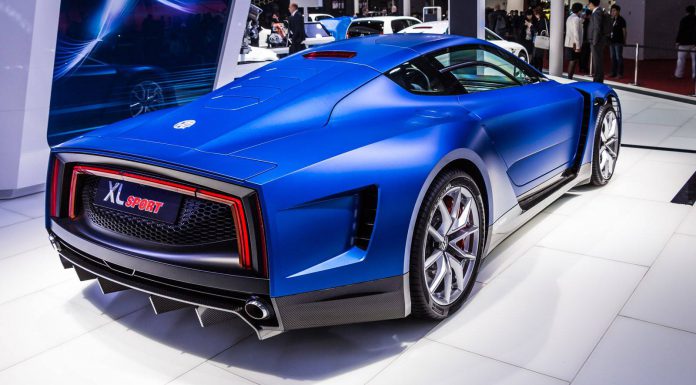 Compared to the production-spec XL1, the XL Sport features an aggressive new bodykit incorporating a carbon fibre front splitter and carbon side skirts. Additionally, large new sports wheels have been installed alongside new front and rear bumpers.
For more from the Shanghai Motor Show 2015, see our dedicated news channel.