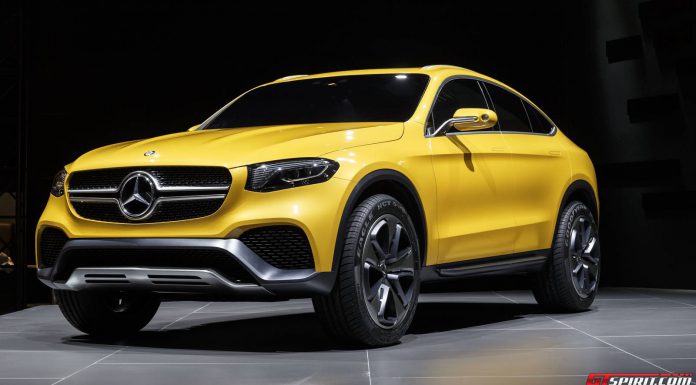 As we've come to expect from Mercedes-Benz at any major motor show, the German marque held another official media night at the Shanghai Motor Show 2015. Held just before the show opened to the press, unquestionably the highlight of the Mercedes-Benz Media Night was the unveiling of the Mercedes-Benz Concept GLC Coupe.
The design of the Mercedes-Benz Concept GLC Coupe is instantly recognisable as a Mercedes-Benz. The front-overhangs are short and distinctively angled accompanied by a sporty upright radiator grille and twin-blade louvre. It is not just form, the GLE is functional too, Mercedes-Benz wants the car to feature an "off-road touch", reflected in the visually dominant underbody protection. Striking LED headlamps decisively shape the expressive face of the Concept GLC Coupé, finishing the face of the car beautifully.
The car is most obviously a blend of SUV and coupe styling from its dramatic profile. One key feature is the squat greenhouse with its frameless side windows that blend into the vehicle's flanks to additionally underscore the coupé-like character.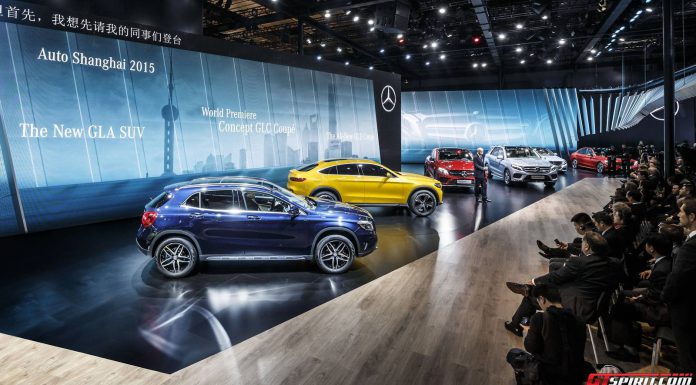 Also at the Mercedes-Benz Media Night at Shanghai 2015, a blue Mercedes-Benz GLA SUV was unveiled to the audience alongside a red Mercedes-Benz GLE 450 AMG Coupe and the latest-generation S-Class and C-Class models.