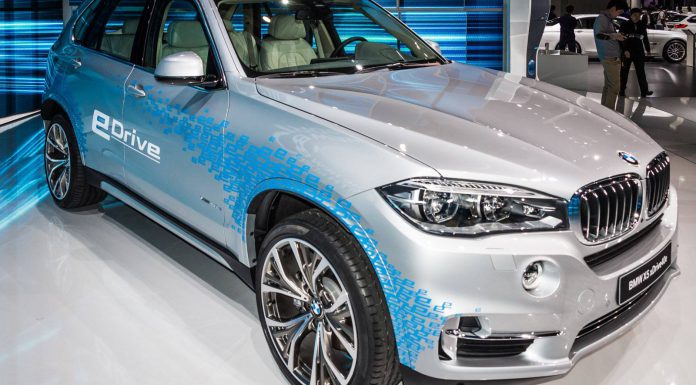 The efficient 2015 BMW X5 xDrive40e is currently celebrating its world debut at the Shanghai Motor Show 2015. The car is actually the German automaker's first hybrid model to not wear the i badge and is based around 2013's X5 eDrive Concept. Consequently, we just had to see it in the flesh!
Powering the BMW X5 xDrive40e is a potent 2.0-litre turbocharged four-cylinder petrol engine delivering 245 hp and 258 lb-ft of torque. That engine is then combined with an electric motor producing a further 113 hp and 184 lb-ft. All up, that equates to 313 hp and 332 lb-ft meaning the hybrid BMW X5 xDrive40e can accelerate to 100 km/h in a mere 6.8 seconds as well as an electronically limited top speed of 210 km/h.
As with most hybrid vehicles, the X5 xDrive40e can run solely on electric power with a range of 31 km while also reaching a top speed of 120 km/h. On the combined cycle, the hybrid X5 consumes between 3.3 and 3.4-litres per 100 km while emitting between 77 and 78 g of CO2 per kilometre.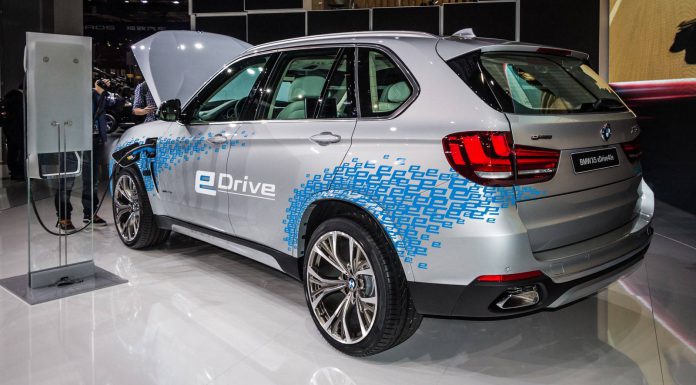 For more about the BMW X5 xDrive40e, see our previous post. For more up to date news from the Shanghai Motor Show 2015, see our news channel.