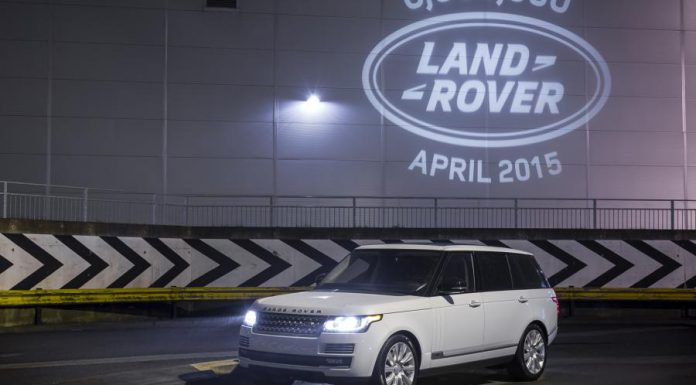 At the ongoing Shanghai Auto Show 2015, the six millionth vehicle ever produced by Land Rover has been put on display.
The Land Rover model in question is a Range Rover LWB Vogue SE and it rolled out of the firm's Solihull production facility on April 2. It is finished in a shade dubbed Yulong White and adopts bespoke lights under the wing mirrors which project a special Land Rover logo complete with '6,000,000' and 'April 2015' onto the ground.
To create the silhouette, a small inscribed lens the width of a grain of rice, is installed in the downlight. When the light is projected through a magnifying glass, the image becomes about 80 cm in diameter. After the Shanghai Auto Show is wrapped up, Land Rover will display its sixth millionth model at a selection of other events across China.
Discussing the car, Jaguar Land Rover Group sales operations director Andy Goss said "It's fitting that the six millionth Land Rover to be produced is a Range Rover, since this year marks the 45th anniversary of the original Range Rover's launch and even today, the vehicle remains peerless. With the growth of sales in China since the latest version of the Range Rover was introduced in 2012, it is entirely appropriate that this landmark vehicle is destined for a Chinese customer."