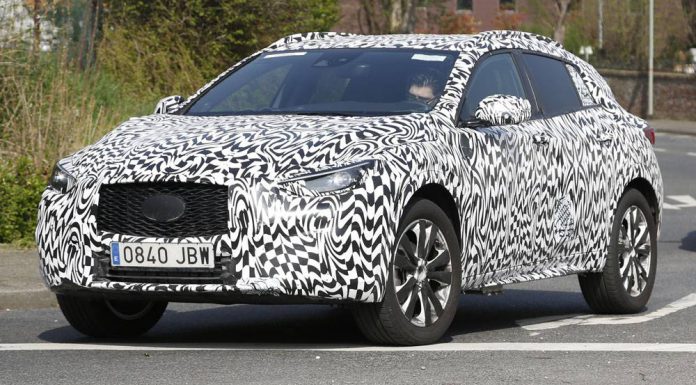 After debuting early in the year in concept guise, new Infiniti QX30 spy shots has emerged of the production car in the midst of testing. Designed as Infiniti's rival to the Audi Q3, BMW X1 and Mercedes-Benz GLA, the QX30 certainly has some stiff competition to go up against.
Infiniti says the production version goes on line next year in its push into the global premium compact segment, forecast for significant growth with younger affluent customers. Infiniti first signalled plans for this sector with the Q30 Concept shown in Frankfurt in 2013. The QX30 Concept is part of an aggressive strategy unashamedly targeting China and Europe while expanding established markets such as the United States.
Despite the black and white camouflage adorning this Infiniti QX30, it is clear that the same overall shape of the concept will be used by the production car. Additionally, dual exiting exhaust tips can be seen alongside complete LED taillights.
Interestingly, the Infiniti QX30 will feature the same platform and be offered with the same engines as the Mercedes-Benz A-Class and GLA models. This news was previously confirmed by Infiniti chairman Andy Palmer while recently speaking with Automotive News Europe.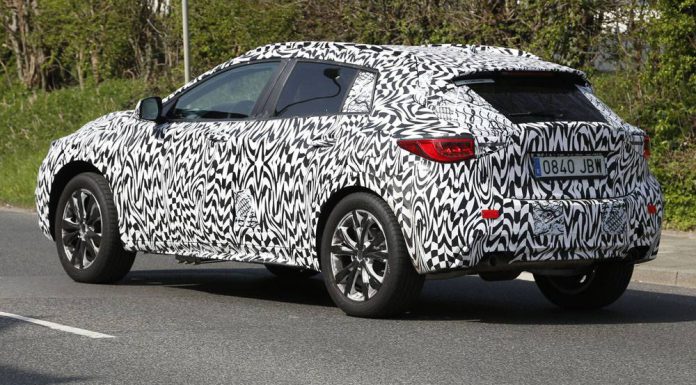 Discussing the decision to use the Mercedes MFA platform, Palmer said "When you buy into premium, the platform needs to be stiffer, the suspension needs to be better, the NVH (noise-vibration-harshness) needs to be better, and that's where we came to the agreement that we would use the MFA platform."