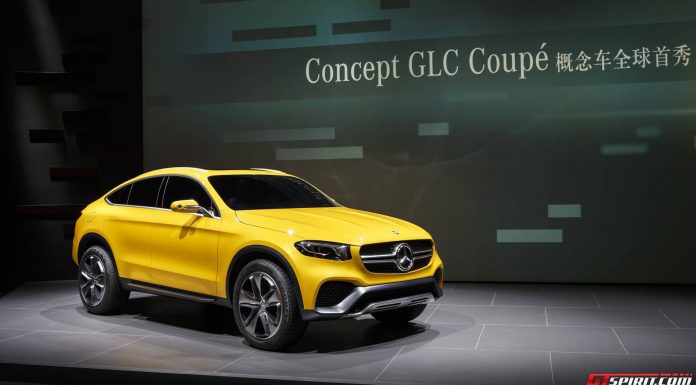 First images of the Mercedes-Benz Concept GLC Concept to rival BMW's X4 have been revealed ahead of the Shanghai Motor Show where the blend of SUV and coupe has its unveiling.
The all-wheel drive four-seater looking ready for production echoes the style of the GLE Coupe revealed at the New York show in recent weeks, with a swooping fastback in the fashion used for Mercedes coupes since its debut on the S-class Coupe.
Stunning pairs of polished aluminium exhaust pipes each side are the clue to the V6 powerplant delivering 367 horsepower and 520 Nm – a direct-injection biturbo engine as used in AMG models.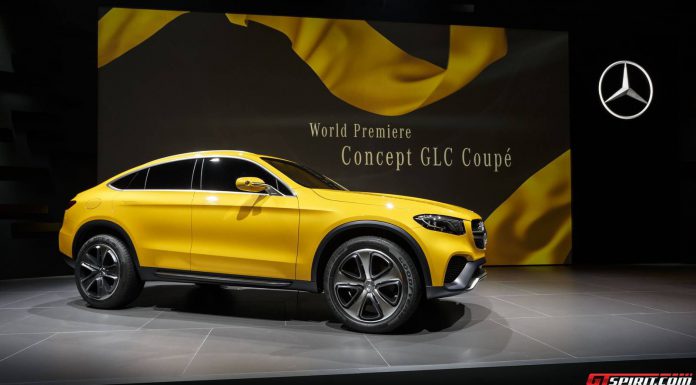 This is mated to a 9G-TRONIC nine-speed automatic transmission and 4MATIC permanent all-wheel drive to provide the show car with very respectable performance in all conditions.
The whole design has a sleek off-roader image, riding high and with both underbody and wheelarch protection, plus protection panels for the business-like short overhangs front and rear and pick-up truck style sill protection bars.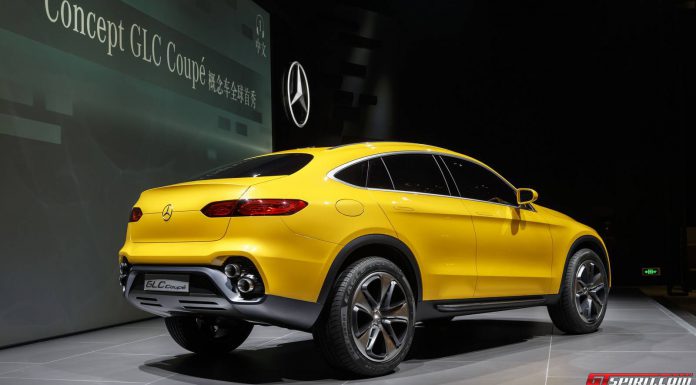 The 21 inch show car wheels are obviously intended more for on-road, shod in the coupe image with 285/45 low profile tyres, but the wheel arches indicate scope for something bigger.