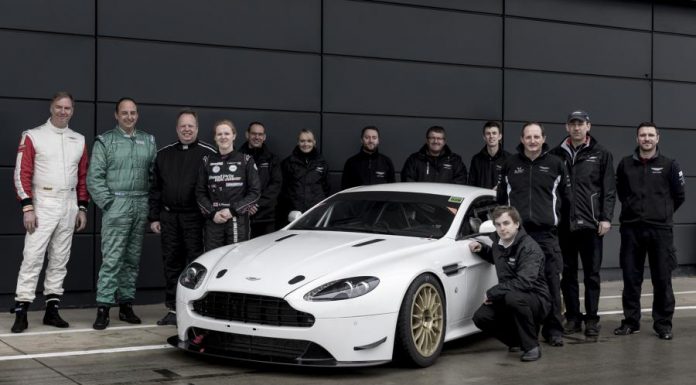 It has been confirmed that Aston Martin chief executive Andy Palmer will race in this month's Britcar 24 hour endurance race in Silverstone.
Palmer will be partnered with three others in an Aston Martin V8 Vantage GT4 racer complete with an eye-catching Castrol livery. Interestingly, Palmer has some previous GT4 racing experience but this will be the first time he races with Aston Martin after taking over the helms of the British marque late last year.
Discussing his impending race debut with the British marque he now leads, Palmer said "I've done some GT4 racing in the past but this will be my first attempt at a 24-hour event. I don't underestimate the challenge, but the Vantage GT4 has a superb record in long distance racing and I know I've got a great team alongside me."
Almost 100 examples of the Vantage GT4 are currently completing in racing series' around the world. With over 400 hp on tap from the naturally aspirated V8 engine and almost 300 kg being saved from the road car, it is little surprise why Vantage GT4's have claimed over 25 international wins and 68 podium finishes.