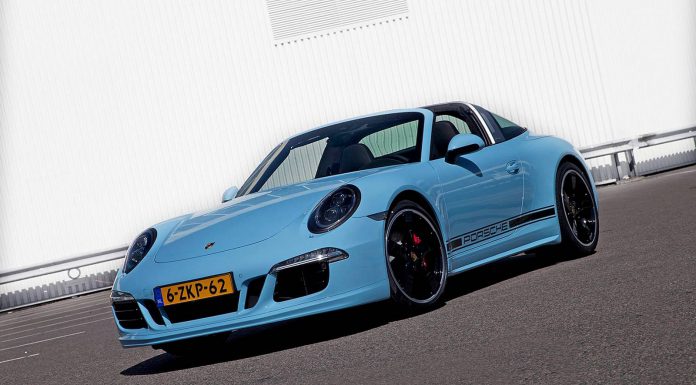 At the Amsterdam Motor Show 2015, the special 2016 Porsche 911 Targa 4S Exclusive Edition has been revealed. Limited to 15 copies for the Netherlands, the car is evidently based around the 'standard' 911 Targa 4S but makes use of a number of bespoke features.
For starters, all 15 examples of the Porsche 911 Targa 4S Exclusive Edition will be finished in Gulf Blue complete with gloss black accents across the sides. Elsewhere, Fuchs Design 20-inch black wheels have been incorporated courtesy of the Porsche Exclusive division while black tinted LED headlights also add an extra sense of purpose to the front end.
In the cabin, the 911 Targa 4S Exclusive Edition includes uniquely branded illuminated door sills while Adaptive Sports seats finished in black leather are also found. The centre of the seats then feature an interesting fabric design paying homage to the 1960s.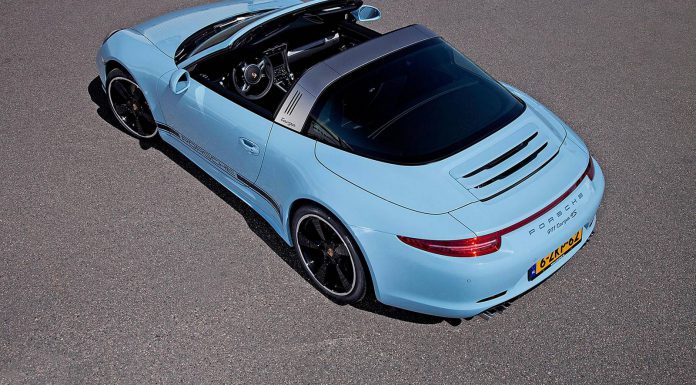 Beyond these visual changes, the Exclusive Edition remains mechanically identical to the typical 911 Targa 4S.What that means is that its 3.8-litre flat-six engine pumps out 400 hp with power sent through all four wheels via either a PDK dual-clutch transmission or a more conventional seven-speed manual transmission. As a result, the car accelerates to 100 km/h in just 4.4 seconds as well as a top speed of 296 km/h (184 mph).