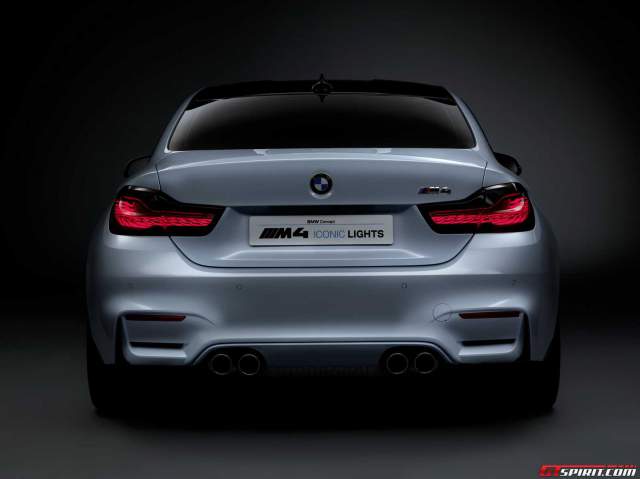 BMW will be introducing OLED taillights on select M models in the near future.
The marque has confirmed that OLED technology will be coming soon to a yet-to-be-announced M model. While BMW may have not confirmed which M model, speculation suggests that OLED lights will make their debut on the upcoming BMW M2. The M2 is scheduled for a September unveil at the Frankfurt Motor Show.
While the M2 may seem like the best platform on which to debut OLED lights, others are suggesting that the M4 GTS will get the nod. The M4 GTS will be released in August according to reports.
[youtube]https://www.youtube.com/watch?v=d6WkxCuNgT8[/youtube]
A video released earlier today showcases the new OLED lights on the back of the M4 Iconic Lights concept. The concept, which made its original debut back at CES in January, also features BMW's latest laser headlight technology.
The new taillights feature organic light-emitting diodes (OLED) similar to those found in the latest consumer televisions. By using OLED technology as opposed to traditional LED tech, BMW is able to produce a light that is substantially thinner. Each element in the M4 Iconic Light Concept is only 1.4mm thick. In other words, they are extremely thin.
The taillights are also able to be activated individually, giving BMW the freedom to create any number of special lighting effects.