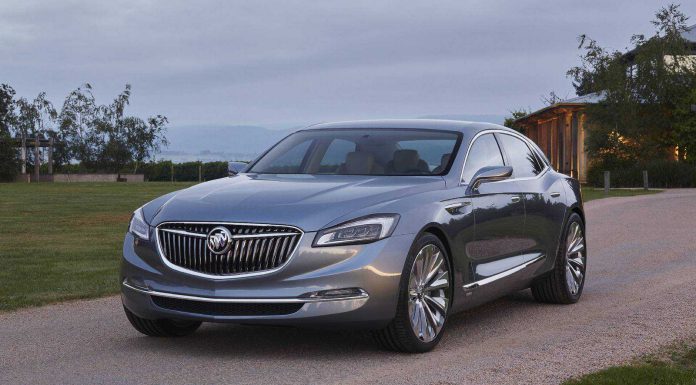 At last month's Geneva Motor Show, the luxurious Buick Avenir Concept was unveiled. At the time, it was reported that the concept provided a glimpse into a potential range-topping luxury sedan from the marque and now General Motors has revealed that the company is pondering putting the Avenir Concept into production.
While recently speaking with Autoblog, the head of General Motors' global product portfolio Mark Reuss said that the Avenir Concept could reach the production line due in part to the popular reception which it received at Geneva.
"We always do business cases on things that are very nice and attractive like that," he said. "So yeah, we're absolutely… you know looking at… you know, it was such a hit, what would it look like in production, what would it cost to do it. So that's where we're at."
As for the concept itself, it features a bold front grille with chrome accents as well as a subtle lower air intake below another horizontal chrome element. Taught lines can then be found across the exterior of the Buick Avenir Concept which stretch from the front fascia right through to the rear which is highlighted particularly with the LED taillights. All told, the Avenir Concept measures 5.195 metres in length and is 1.93 metres wide.
[Via Autoblog]