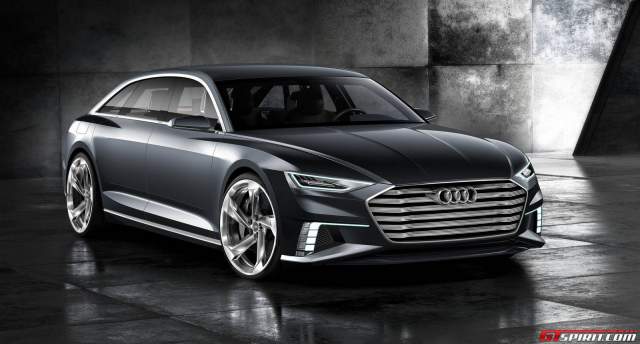 It has been announced that a fourth Audi Prologue Concept will be unveiled at this month's Shanghai Auto Show 2015 in the form of a Prologue Allroad Concept. It will follow from the initial Prologue Concept, the Prologue Piloted Driving Concept as well as the Prologue Avant Concept all previewing the German marque's future design language.
It is suggested that the Audi Prologue Allroad Concept will feature many of the design elements characteristic of Allroad models. As such, it will include body cladding as well as larger wheels than standard, aluminium roof rails and the obligatory increased ride height.
As with the other Prologue Concepts, the Allroad model will be designed by Audi's chief designer Marc Lichte. It is suggested that the Prologue Allroad Concept will provide a hint at the next-generation Audi A6 Allroad expected to be revealed in production guise in 2018.
It remains to be seen what will power the Prologue Allroad Concept but it could be the same powertrain as the Avant. That would be a 3.0-litre TDI mated to an electric motor and pumping out a combined 455 hp and 553.2 lb-ft of torque. That power and torque is enough to accelerate the Prologue Allroad Concept to 100 km/h from a standstill in 5.1 seconds thanks in parts to the eight-speed automatic transmission and quattro all-wheel drive system.
[Via Autocar]