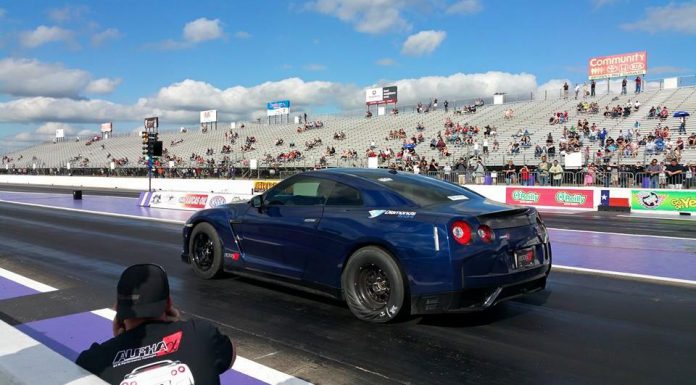 Yet another Nissan GT-R R35 has recorded a 7-second quarter mile with a customer car from AMS Performance with the Alpha 20 performance package setting a 7.94 second run at the TX2K15 drag racing event in the U.S. in the hands of Gidi Chamdi.
[youtube]http://www.youtube.com/watch?v=mu57KYFWeLs[/youtube]
Delivering over 2000 hp, this Nissan GT-R is reportedly the first customer car from AMS to record a 7-second sprint time with a trap speed of 290 km/h also set. Unsurprisingly, the 7.94 second time was enough for this GT-R to come out victorious at TX2K15!