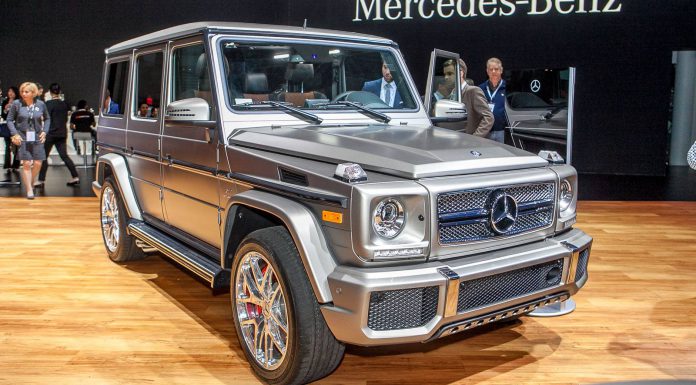 The Mercedes-Benz G Wagon is one of our favourite cars at GTspirit, we love the image and cool that the 4×4 oozes and here at the New York Auto Show 2015 we have seen the Mercedes-Benz G 65 AMG on US turf for the very first time.
The car is, as you would expect, very similar to the G Wagon family sticking to the traditional shape with its boxy appearance. The G 65 sets itself apart, visually, with a number of unique features such as its huge chrome wheels and gaping chrome grille.
Inside, again, it is all typical G Wagon, although the Mercedes-Benz G 65 AMG has been upholstered and finished beautifully, the seats and dash have been covered with stunning quilted tan leather.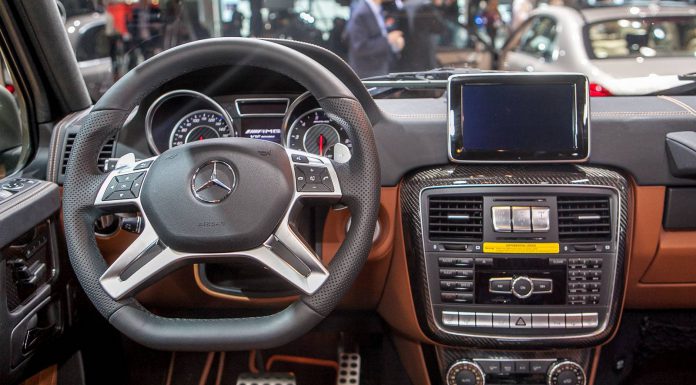 The styling is one thing, the engine, power and brute force of the Mercedes-Benz G65 is another. Under its angular hood the G 65 AMG hides a monumental power plant. The G 65 AMG features a twin-turbocharged 6.0-liter V12 AMG engine. It produces 604hp and 738lb-ft of torque with the same AMG Speedshift Plus, seven-speed automatic transmission. It does 100km/h from standstill in 4.4 seconds and has a limited top speed of 276km/h. These figures come together to make the Mercedes-Benz G 65 AMG the world's most powerful production off-road vehicle. It is not only the worlds most powerful 4×4, but it may just be the most desirable!