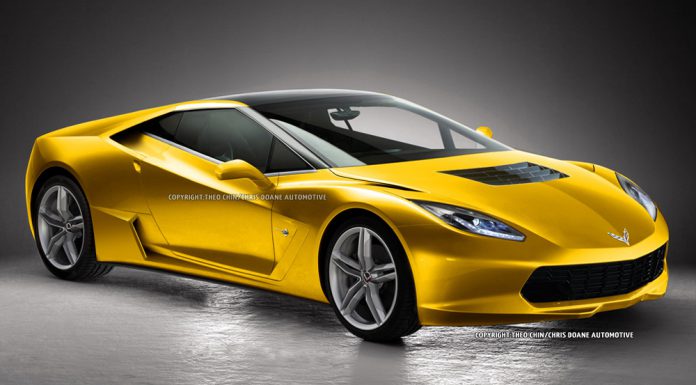 Despite being one of the most reported about cars in recent memory, a mid-engined Chevrolet Corvette remains far from confirmed. As a matter of fact, the Corvette's chief engineer recently stated that no model exists or is being developed. That hasn't stopped Theophilus Chin from rendering the car however for Automobile Magazine.
If a mid-engined Corvette is launched, it is likely to come in eighth-generation guise meaning it would be vastly different to the existing Corvette. By comparison, the model rendered shares many design elements with the existing C7 Corvette albeit with a body style influenced by the mid-engined platform reported.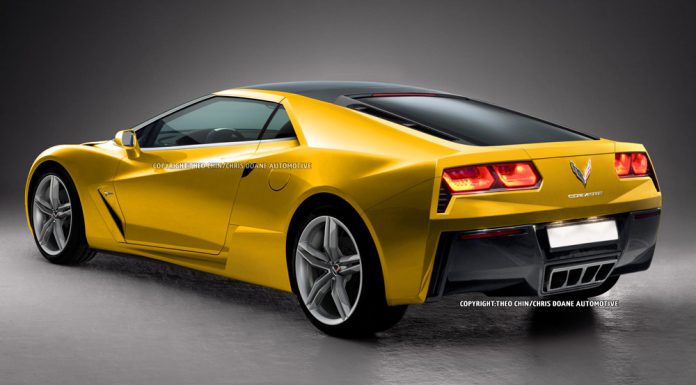 Beyond reportedly arriving in C8 generation guise, it is reported that the mid-engined Chevrolet Corvette will launch for the 2017 model year. As for power, Car and Driver believes that a V8 with a displacement from 3.5-litres to 4.0-litres is likely to be mounted just behind the cabin.
According to previous suggestions, the car could wear the name Zora. Back in the 60's, Zora Arkus, the so-called father of the Corvette, wanted it to be mid-engined so such a mid-engined Corvette could be dubbed the Zora to honour him.
Elsewhere, reports indicate that production of the Corvette Zora will be capped to 1500 units per year with prices starting around $150,000. It is suggested that the current aluminium platform of the C7 can be modified to suit a mid-engined layout and the Zora ZR1 would most likely take full advantage of this.
[Via Theophilus Chin]