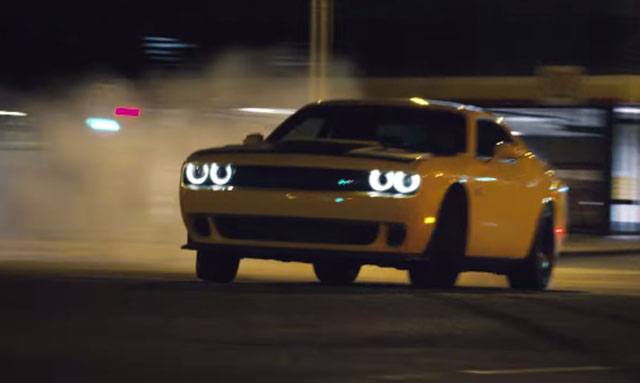 To help promote Pennzoil engine oil, a thrilling video featuring the Dodge Challenger SRT Hellcat has been released. The clip shows some serious drifting action from the incredibly powerful American muscle car.
[youtube]https://www.youtube.com/watch?v=uVuIMfCCJhE[/youtube]
As if you didn't know, the Challenger SRT Hellcat features a 6.2-litre supercharged V8 engine pumping out 707 hp and 645 lb-ft of torque!