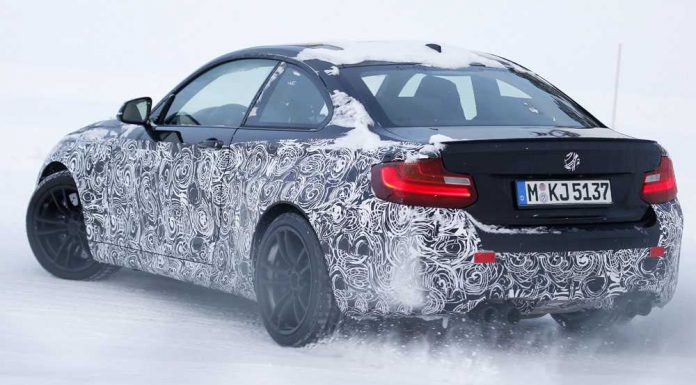 On the back of new BMW M2 spy shots emerging from a prototype testing at the Nurburgring, it has emerged that the new German sports car will come with a dual-clutch transmission. Side on shots from the car's latest round of testing showed the driver operating the transmission with steering wheel mounted paddle shifters.
BMW Blog reports that the paddle shifters used by this BMW M2 prototype appear to be the same size as the ones from the new M3 and M4 indicating that the same seven-speed dual-clutch gearbox could be used. This would contradict previous reports that the M2 was going to adopt a new eight-speed dual-clutch 'box.
Beyond the semi-automatic, it is being suggested that the M2 will also be available with a manual transmission. However, it remains to be seen if the manual will be available worldwide or if it will be limited to just a handful of enthusiast markets.
As for what will power the M2, the latest reports indicate that a brand new, next-generation 3.0-litre twin-turbocharged six-cylinder is likely to be given the green light. Designated as the S57 B30, the new engine will feature different internals to the same sized 'six from the M3/M4. All up, it should deliver around 370 hp driving the rear wheels.
According to the most recent suggestions, the 2016 BMW M2 will be revealed at the Frankfurt Motor Show 2015 in September.
[Via BMW Blog]