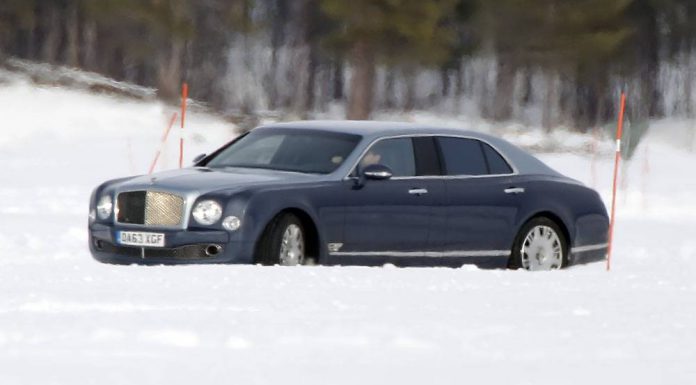 Bentley Mulsanne LWB spy shots have been revealed for the very first time as testing gets underway of the roomier Mulsanne variant. Interestingly, reports suggest that the Mulsanne LWB will be 5.58 metres in length just like the 'standard' Mulsanne despite potentially wearing the LWB badge.
What will distinguish the Bentley Mulsanne LWB however is the fact that additional rear passenger legroom will be offered with indications suggesting rear passengers could have between 20 and 25 cm of extra space.
It is suggested that the adoption of a beefier B-pillar will be the only point of visual difference separating the Mulsanne LWB from the standard car (apart from the lengthened wheelbase of course).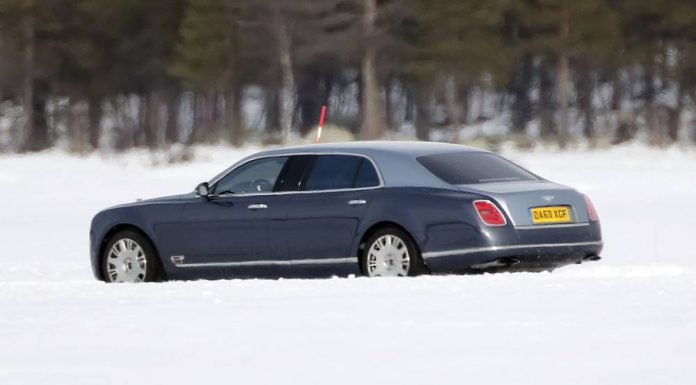 Beyond the additional rear legroom, the Bentley Mulsanne LWB is tipped to remain mechanically identical to the typical Mulsanne. That means its 6.75-litre V8 engine should deliver an equal 505 hp and 752 lb-ft of torque. Due to the additional weight of the LWB variant however, the sprint to 100 km/h is expected to be slightly slower than the standard car which can hit the mark in 5.1 seconds.
Notably there's a possibility that the Bentley Mulsanne LWB will be offered exclusively in China.