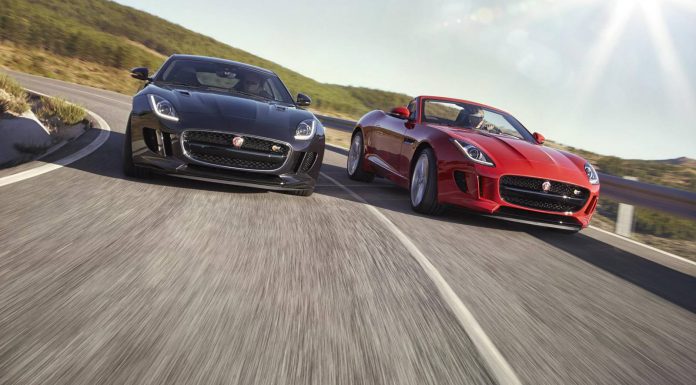 Pricing details for the updated 2016 Jaguar F-Type range have been revealed for the United States.
The biggest headline for the 2016 F-Type range is the inclusion of a six-speed manual transmission. The new manual gearbox now comes as standard for the base and 'S' badged models. What this means is that the entry-level Jaguar F-Type V6 Coupe starts at $65,000 while the V6 Convertible has been priced from $68,100. The eight-speed automatic transmission can be optioned for an additional $1300.
Elsewhere in the Jaguar F-Type range, the F-Type V8 S Roadster has been priced at $103,660 while the F-Type R Coupe will set back customers a minimum of $106,450. Interestingly however, these variants in the U.S. are available exclusively with the all-wheel drive system as well as the eight-speed auto 'box. Elsewhere, the warranty for the 2016 F-Type has been increased to 5 years of 60,000 miles.
In case you didn't know, the all-wheel drive system of the F-Type typically sends 100 per cent of the engine's torque to the rear wheels under normal driving conditions. If the system determines that the rear wheels are approaching the limit of available grip the electronically-controlled centre coupling transfers torque to the front axle, improving traction. When it is all said and done, the range-topping Jaguar F-Type R Coupe with its 5.0-litre supercharged V8 engine and the all-wheel drive option box ticked, will hit 100 km/h in a mere 3.9 seconds.
Additionally, the 2016 F-Type range includes the electric steering system, now coming standard. Jaguar claims that the new power steering provides better tuning potential and better energy efficiency than the traditional hydraulic power steering. R&D work for the Electric Power Assister Steering (EPAS) system began back in 2008 and the system reportedly provides immediate steering response and a highly connected feel for the driver.