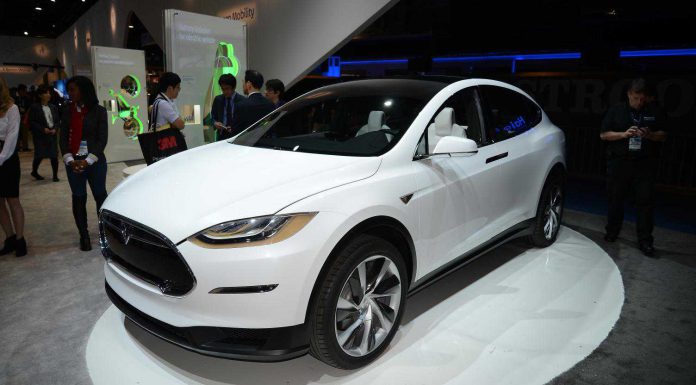 During a recent press conference, Tesla Motors chief executive Elon Musk confirmed that the long-awaited Model X electric SUV will launch in the middle of the year. This follows on from previous confirmation that the car's debut has been pushed back from the start of this year to provide time for additional development.
For power, the Tesla Model X will be available with the same range of batteries as the Model S. Consequently, the base Model X will utilise a 60kWh battery pack delivering a total of 380 hp and capable of powering the world first electric SUV for over 300 km. Elsewhere, the Tesla Model X will be available with the slightly larger 85 kWh battery delivering the same power but providing slightly improved range.
Finally, the range-topping Tesla Model X P85D will be available with the same dual-motor system as found in the most expensive Model S variant. Consequently, it will produce 691 hp and have a range around 380 km.
Beyond the various powertrains, it has been confirmed that the Tesla Model X will feature seven seats and utilise the unique 'falcon wing' doors of the original Model X concept.