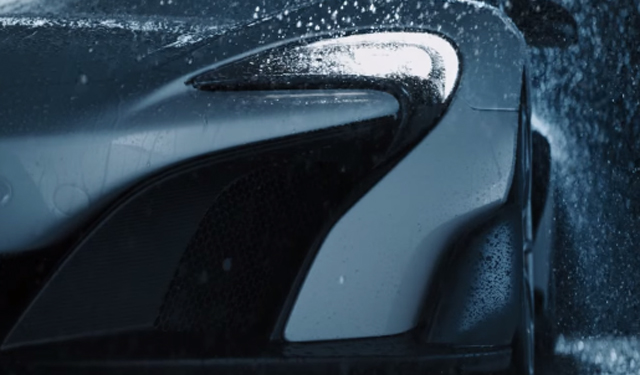 The first official video for the recently revealed McLaren 675LT has been released while it isn't fast-paced like you might expect, it does perfectly highlight some of the eye-catching design changes which make the 675LT worthy of resurrecting the LT (Longtail) badge!
[youtube]https://www.youtube.com/watch?v=cCg57KSGMyA[/youtube]
But just what makes the McLaren 675LT subtle as a spiritual successor to the legendary McLaren F1 GT 'Longtail'? Well it gets the familiar 3.8-litre twin-turbo V8 engine, although 50 per cent of the package is new. McLaren have fitted new, more efficient turbos, made changes to the design of the cylinder heads and exhaust manifolds, fitted a new camshaft and lightweight connecting rods, and developed a faster-flowing fuel pump and delivery system.
Elsewhere, dry weight is down to 1,230kg. By comparison, the Ferrari 458 Speciale (the only proper yardstick by which the McLaren can be measured) weighs 1290 kg. The performance statistics are impressive. The 675LT gets a 0-100 km/h (62 mph) time of 2.9 seconds, a 0-200 km/h (124 mph) time of 7.9 seconds and a top speed of 330 km/h (205 mph).
The McLaren 675LT gets its name, not from the changes to the mechanics, but rather from the exterior style. On the outside, there is a new front bumper with a new front spoiler and carbon fibre end plates. The rear is also redesigned, although not quite so dramatically as the F1 Longtail was. It gets an active 'Longtail' Airbrake, a new rear bumper and a different diffuser.