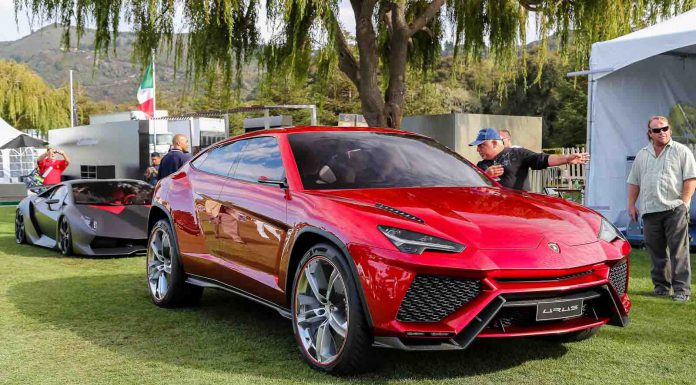 Despite the Lamborghini Urus SUV being presented way back in 2012, it has emerged that the high-performance Italian off-roader still hasn't been approved for production.
While speaking with Car Advice at the Australian launch of the Lamborghini Huracan, the Italian marque's Asia Pacific general manager Andrea Baldi said, "For us, the matter of convincing the VW Group is a different challenge. There are a lot of brands – everybody is going in to SUV, except Ferrari maybe – Rolls-Royce, Bentley also, everybody's announcing SUVs."
When quizzed about whether the Lamborghini Urus could shrink in scale similar to the Aston Martin DBX, Baldi commented, "Aston Martin, I think, has bigger problems. But if we do the SUV, I think we will be by far more successful than Aston Martin, and we will be, in any case, positioning ourselves in a niche that doesn't exist. This is my impression.
"Maybe Rolls-Royce and Bentley will be more in the same area, more expensive than a Range Rover or a BMW X6, but still in the same, let's say, guidelines. Big luxury and design, but not that nice and sporty and light, embodying all the things that are Lamborghini-typical."
Baldi concluded by revealing that despite reports, the marque has yet to think about where the Urus could be produced saying ""Frankly speaking, while we are still at this stage of whether to approve the project or not, I think it's a bit early to think about where to produce it. But if you ask me, it should be produced in Sant'Agata Bolognese."
[Via Car Advice]