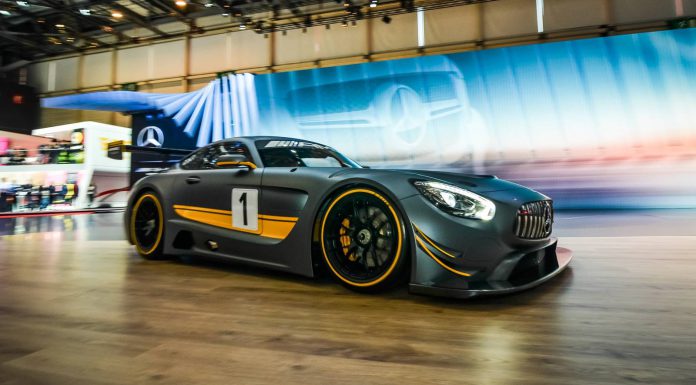 At the Geneva Motor Show 2015, the covers were taken off the race-spec Mercedes-AMG GT3. Now it has emerged that a road-going variant inspired by the AMG GT3 is on the cards and will reach the market in the future.
While the road-car will draw on the Mercedes-AMG GT3 for inspiration, it won't actually be dubbed the GT3 inevitably avoiding some confusion with the race car. Additionally, it won't feature the 6.2-litre V8 engine of the AMG GT3 and instead make use of the same twin-turbocharged 4.0-litre V8 as used by the Mercedes-AMG GT and AMG GT S.
In current range-topping AMG GT S specification, that engine delivers a total of 503 hp. However, for this even more extreme variant, power is likely to be pushed towards the 550 hp mark. In order to achieve that extra power, AMG powertrain boss Christian Enderle confirmed to Road and Track that new turbochargers will be installed as the current ones are already operating at their limit.
Other details about the car remain unclear but it is certainly a possibility that production will be limited. Alternatively, the German marque could offer the GT3-inspired version alongside the GT and GT S as a fully-fledged production model for buyers looking for more power and speed.
As for the race Mercedes-AMG GT3, we know that Mercedes-Benz opted for the 6.2-litre V8 as it has proven to be both reliable, user-friendly while also having low running costs. Mated to the 6.2-litre V8 engine of the Mercedes-AMG GT3 is a six-speed sequential transmission mounted in a transaxle configuration on the rear wheels. This has been done to optimise weight distribution and unsurprisingly, the power from the naturally-aspirated V8 engine is sent straight to the rear wheels.
[Via Road and Track]