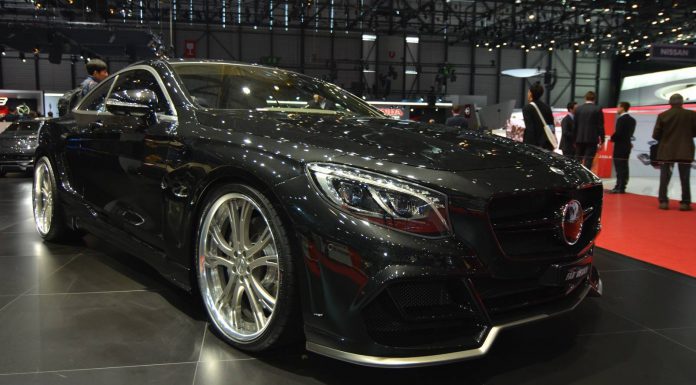 FAB Design added to its aristocratic line-up at Geneva Motor Show 2015 with its dramatic 'Esquire' wide-body beefed-up take on the Mercedes-Benz S-Class Coupe, unveiled at the Swiss show.
There is a less dramatic, slimmer, Esquire alternative – but "enough is never enough" is the motto behind FAB Design's extensive refinement of the grand Mercedes Coupé C217 and this car is certainly more!

With the V8 Biturbo enhanced to produce 630 PS and torque of a fabulous 920 Nm, the whole package aims to give more power with reliability, more sportiness, more exclusivity and more comfort for the passengers. Under the skin, the gearbox's mechanical and electronic components are also upgraded, together with the braking system.
FAB Design's Esquire wide body front bumper with large air intake forms a unit with the new wider front fenders with their side openings also enhancing cooling. These blend into mildly protruding sideskirts flowing to the 50mm wider rear wheel arches flowing in turn to the sophisticated new design rear bumper for enhanced aerodynamics and completing the great looks together with new wheels.
Altogether the wide body kit, for 32,800 euros plus fitting and paint, comprises front bumper, carbon fibre front lip, lower front diffuser, the pair of front fenders, rear fenders, rear bumper, and rear diffuser in carbonfibre with the full set of chromed exhaust tips.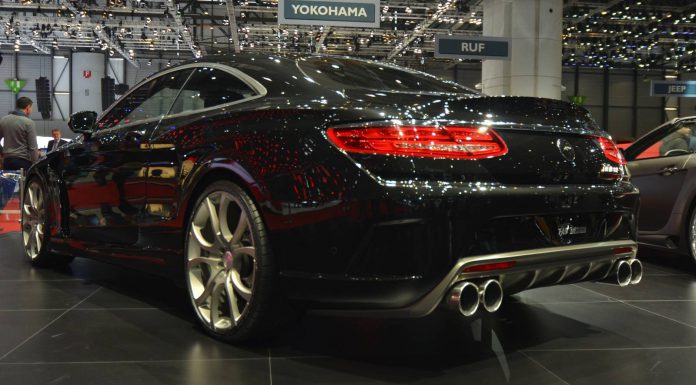 With the Esquire Fab Design is launching two new wheel designs – the three-piece forged 22-inch Evolution ll measures 9.5J at the front, 10J at the back, shod with tyres of 265/30R22 and 295/25R22 respectively. Alternatively the forged monobloc Evolight of the same dimensions is also available.

For all the latest from the Geneva Motor Show 2015, take a look at our dedicated news feed or follow us on Facebook, Twitter, Instagram or Google+.