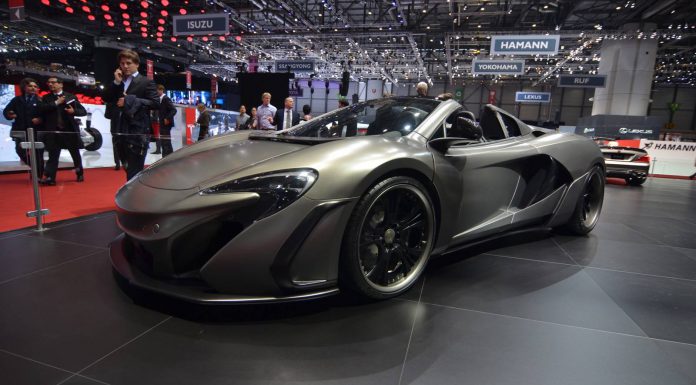 FAB Design have released a VAYU RPR Spider, a tuned McLaren 650S Spider, ahead of the Geneva Motor Show 2015 which starts tomorrow! The FAB Design VAYU RPR Spider gets a dramatic body kit and a boost in performance. We ventured across to the stand for a closer look at this matte black beast!
The FAB Design McLaren 650S Spider gets wider front and rear arches as well as new side skirts, enlarged air intakes for and a new front spoiler. At the rear, as well as a new bumper, the McLaren 650S Spider receives an aggressive diffuser and a new rear spoiler. The rear spoiler in particular is notable for its split design.
The 20-inch rims are FAB Design's Evolution model and come fitted with Dunlop tyres in sizes 275/25ZR20 in front and 325/30ZR20. The three piece wheels are said to be ultra light. The FAB Design VAYU RPR Spider gets a new stainless steel aluminium tailpipe setup with three tailpipes adding 32 hp to the McLaren 650S Spider's power output.

Inside, the FAB Design VAYU RPR features a fairly restrained interior. However, FAB Design tell us that they can cater for most tastes. The FAB Design VAYU RPR gets an aluminium pedal system, carbon fibre elements and leather details. The foot mats and head rests feature hand-crafted embroidered FAB Design logos.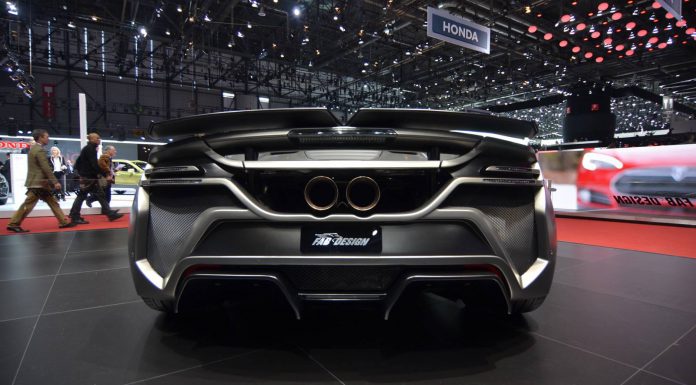 Stay tuned for more from the Geneva Motor Show today and tomorrow! For all the latest from the Geneva Motor Show 2015, take a look at our dedicated news feed or follow us on Facebook, Twitter, Instagram or Google+.