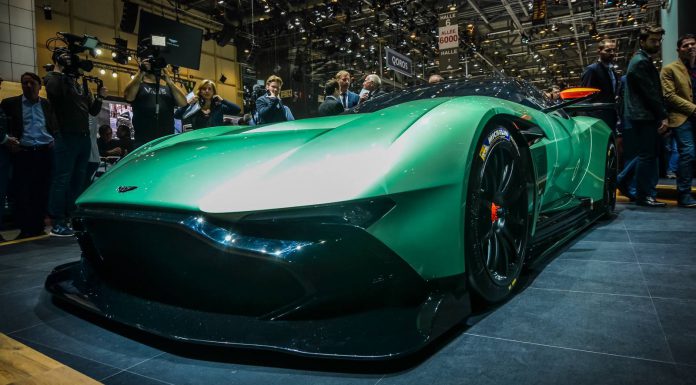 Aston Martin have an unusually busy stand at the Geneva Motor Show 2015. In recent years we are used to seeing the latest carbon edition or a mildly tweaked version of the V12 Vantage. This year we have the bat-trap-crazy Aston Martin Vulcan to ogle. What a car! A no-holds-barred racer, the Aston Martin Vulcan has been designed to rival the McLaren P1 GTR and the brand new Ferrari FXXK. We took a closer look.
25 lucky owners will get to experience the Aston Martin Vulcan first hand. Underneath, the Vulcan uses a similar carbon fibre monocoque to the One 77. 50% is entirely new though, Aston Martin have made it stiffer and lighter with the help of engineering firm Multimatic. With an FIA-approved roll cage and a pushrod system with both adjustable dampers and adjustable sway bars; the Vulcan is every inch the racer.
Aston Martin Vulcan at the Geneva Motor Show 2015
Don't expect to see an Aston Martin Vulcan taking part in Le Mans or at 24 Hours of Spa though. The Vulcan doesn't comply with any conventional racing regulations. Instead, it is designed as a rich man's play thing. Aston Martin will offer a support package for Vulcan owners with access to simulators and exclusive track days.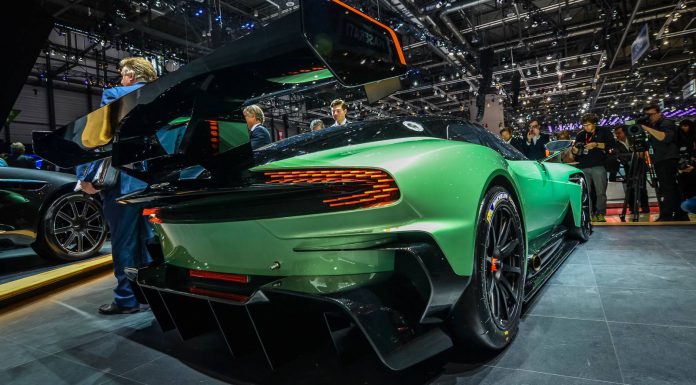 The Vulcan features a 7.0 litre V12 powerplant with over 800 hp. The power is sent to the rear wheels via an Xtrac six-speed sequential transmission lifted directly from the Aston Martin Vantage GTE. Stopping power is provided by a set of carbon ceramic brake discs with Brembo calipers. It sits 100 mm lower than the One-77 and 150kg lighter at 1,350 kg. The interior is quite simply jaw-dropping.

Read more about the Aston Martin Vulcan by clicking through to our earlier article. For all the latest from the Geneva Motor Show 2015, take a look at our dedicated news feed or follow us on Facebook, Twitter, Instagram or Google+.