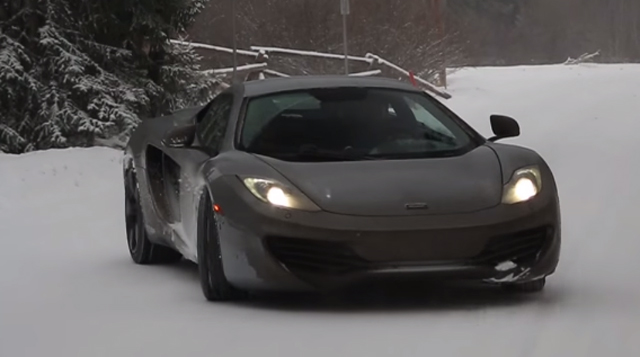 As far as rear-wheel drive supercars go, the McLaren 12C provides exceptional levels of grip making it one of the fastest 'junior' supercars around a track. As the owner of the following silver 12C recently discovered however, those levels of on-track grip don't necessarily translate into grip on snow covered roads without chains or studded tyres!
[youtube]https://www.youtube.com/watch?v=Ap9OH9antio#t=155[/youtube]
While it may seem rather foolish to take out a McLaren 12C in such conditions, we actually have a lot of respect for the driver who clearly isn't afraid of driving the car like many supercar owners are! After all, driving a rear-wheel drive supercar with 616 hp from a 3.8-litre twin-turbocharged V8 engine takes some serious guts. With that being said, driving like this on a public road isn't advisable!