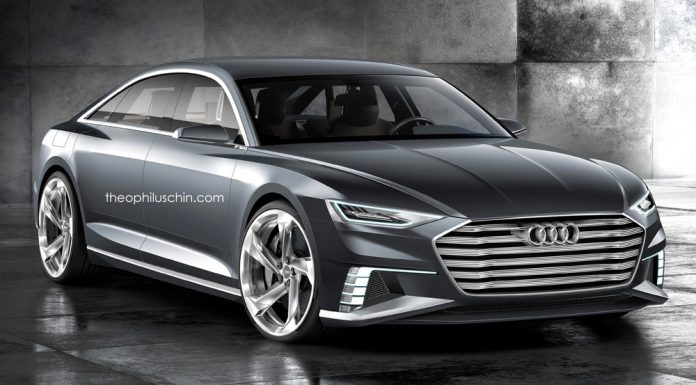 While it remains to be confirmed, reports suggest that the Audi Prologue Concept originally unveiled at last year's Los Angeles Auto Show 2014 previews a new range-topping Audi A9 from the German marque. All Audi has said on the matter so far is that the Prologue simply provides a look forward to the revised styling language of the company.
Despite this, automotive renderer extraordinaire Theophilus Chin has decided to render how the Audi A9 Sportback could look if it ever sees the light of day. To do this, he has combined the flowing roof design of the original Prologue Concept with the styling of the Audi Prologue Avant Concept set to debut at the Geneva Motor Show 2015 this week.
If an Audi A9 was created, it would conceivably rival the Mercedes-Benz S-Class Coupe as well as the Porsche Panamera.
Will it be created though? Only time will tell.
[Via Theophilus Chin]