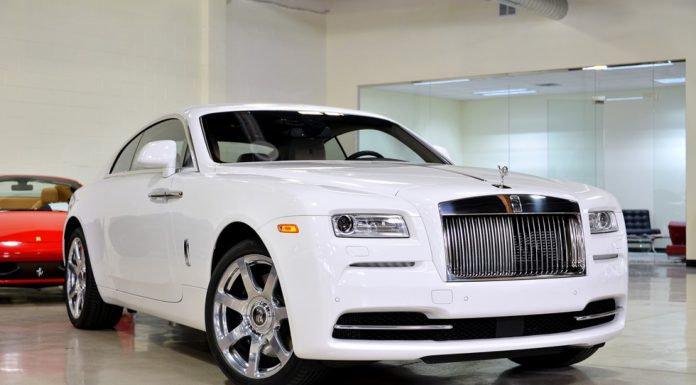 Oh the perks of being filthy rich. TMZ Sports has just revealed that champion boxer Floyd Mayweather recently made a spear-of-the-moment purchase for his 14-year-old daughter. In typical Mayweather fashion however, it wasn't a gift many 14-year-olds receive. Nope, it was a brand new 2014 Rolls-Royce Wraith finished in white like most of Mayweather's exotic car collection.
It is reported that the boxer called up Fusion Luxury Motors at 2 am in the morning and placed an order for the luxurious British coupe. Obi Okeke from Fusion Luxury Motors says that as soon as the call from Mayweather was made, he had it shipped to Las Vegas the very same day.
When Mayweather's daughter and her mother saw the car "they went nuts" according to Okeke.
And the reason behind the purchase, well the boxer wants his daughter to "ride in style".
That's just another day in the life of Floyd Mayweather folks. Crazy.
[Via TMZ]