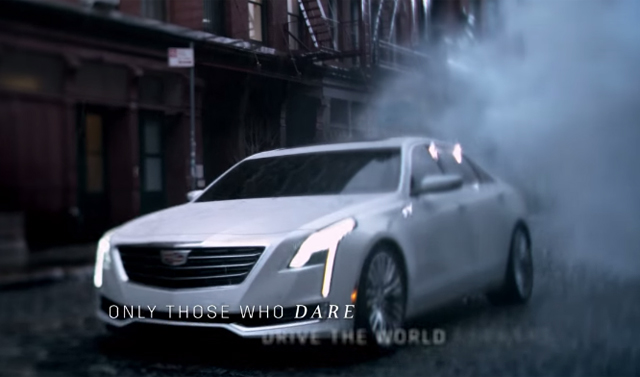 During a question and answer session with Jalopnik, Cadillac chief executive Johan de Nysschen revealed some of the engines that will be offered in the upcoming Cadillac CT6 designed to rival the Mercedes-Benz S-Class and BMW 7-Series.
When quizzed about the rivals of the upcoming Cadillac CT6, de Nysschen confirmed that it will be initially available with a 2.0-litre turbocharged four-cylinder engine. He then went on to confirm that a high-performance twin-turbocharged V8 will also be offered down the line and also hinted at the possibility of a twin-turbo V6 being offered.
It is predicted that the 2.0-litre turbo de Nysschen is talking about will be the same one from the Cadillac ATS and CTS which pumps out 272 hp. Additionally, the twin-turbo V6 is likely to be borrowed from the CTS V-Sport and ATS-V. As for the twin-turbo V8, it will be an entirely new engine produced by General Motors specifically for the Cadillac CT6. As a result of this, specifications remain unclear but it seems logical it will rival the twin-turbo V8 found in the Mercedes-Benz S63 AMG.
Discussing the performance of the car, de Nysschen said "We are carefully planning the life cycle of CT6, and this must include some high-power derivatives as well. The lightweight body structure allows us to achieve formidable performance even with a twin-turbo V-6. Imagine how this car would perform with a twin-turbo V-8. Have patience, grasshopper."
Production of the Cadillac CT6 will take place at the firm's Detroit-Hamtramck Assembly plant which has just undergone a major transformation as part of Cadillac's $300 million investment into creating the CT6. In total, 205 new robots have been installed alongside a selection of new tooling areas in the new 138,000 square foot shop.
The covers will be taken off the Cadillac CT6 on March 31 ahead of the New York Auto Show 2015 in April.
[Via Jalopnik]