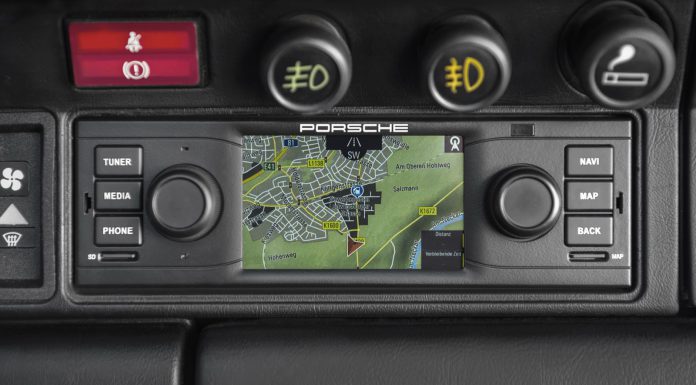 Porsche Classic has just revealed its classically designed navigation system for heritage Porsche 911 models. The unique nav system provides all the features common in modern-day cars with satellite navigation but into a package which is significantly smaller and fits into the 911s dashboard perfectly.
The nav system incorporates a 3.5-inch touchscreen as well as two knobs and six buttons and it has been designed to seamlessly fit into the DIN-1 slot. Unsurprisingly, Porsche Classic has designed to system to incorporate technologies such as low-interference radio reception with the touchscreen also capable of showing two-dimensional of three-dimensional maps.
The maps used are stored in an 8gb microSD card. Another cool feature is that Porsche Classic has implemented Bluetooth technology into it meaning it can be connected to a smartphone or Bluetooth-enabled music player.
The system is currently available for 1184 euros through Porsche Classic Partners of Centres across Germany.