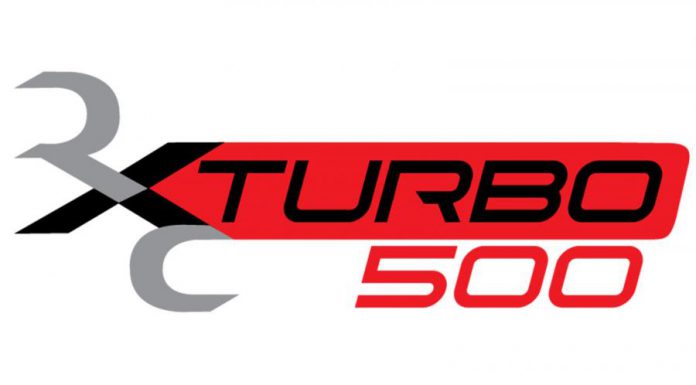 It has been confirmed that at next month's Geneva Motor Show 2015, the brand new Radical RXC Turbo 500 will be revealed. The potent sports car will be the latest creation from Radical Sportscars and improve upon the already extreme and exceptionally potent Radical RXC Turbo.
The standard RXC Turbo utilises a twin-turbocharged 3.5-litre V6 engine delivering 460 hp at 6000 rpm and 678 Nm of torque at a mere 3600 rpm. By comparison, the Radical RXC Turbo 500 will make use of two new Garrett GT28 turbochargers alongside improved fuel injectors and a revised intake manifold. When combined with new fuel rails, a modified ECU and a new sports exhaust system, the RXC Turbo will deliver over 530 hp and 651 Nm of torque.
Radical RXC Turbo at 2014 Autosport International

As a result of that, the RSX Turbo 500 will feature a power-to-weight ratio exceeding 462 hp per tonne. Consequently, it will rocket to 160 km/h from a standstill in just 6.8 seconds and the British firm will take it to the Nurburgring Nordschleife in August in an attempt to set a new production car lap record.
Discussing the upcoming car, Radical boss Phil Abbott said, "Our outstanding technical team wanted to deliver something really special in the RXC Turbo 500, and they've definitely moved the game on. The partnership between the RXC's accessible aerodynamics and grip, and the ballistic performance of the Turbo 500's high-performance Ford EcoBoost powerplant delivers an intoxicating, spectacular driving experience like no other road car."
The Radical RXC Turbo 500 will be available as a standalone model and existing RXC Turbo owners will be able to purchase the upgrades as part of a special kit.