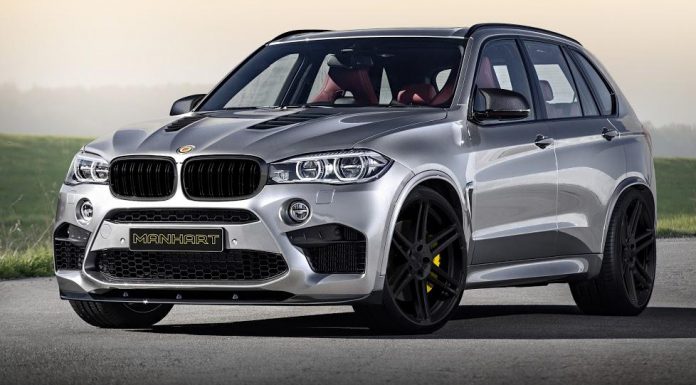 The new BMW X5 M was only revealed late last year and already, Manhart Racing has previewed its upcoming MHX5 750 based around the performance-oriented SUV.
Typically the 4.4-litre twin-turbocharged V8 engine of the X5 M produces 567 hp. However, Manhart Racing is promising to extract 750 hp from the engine as well as 737 lb-ft of torque although it remains unclear just how those gains will be achieved. When it is all said and done, the Manhart MHX5 750 will inevitably eclipse the X5 M's standard sprint to 100 km/h of 4.2 seconds and its top speed of 250 km/h.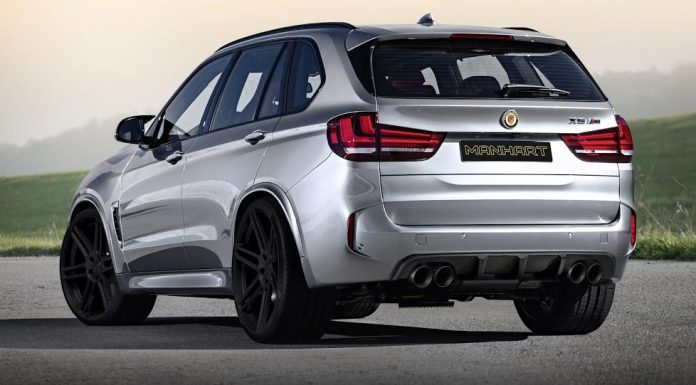 In typical Manhart fashion, a number of visual modifications will be performance and are previewed in these images. For starters, new matte black wheels will feature alongside bright yellow brake calipers. Additionally, a vented bonnet will add an extra sense of aggression to the front end while a new front splitter and black grille will set apart the face of the Manhart MHX5 750 from the standard car. At the rear, a new diffuser will be featured alongside a new exhaust system.