We stumbled across this story from China which emerged yesterday during Valentines Day! Apparently a Chinese Lamborghini owner decided to propose to his girlfriend using his Lamborghini Gallardo LP560-4, a massive stuffed bear and a bonnet full of roses!
With the aid of two Ford F-150 Raptor pickup trucks and a white Mercedes-Benz G-Wagon's the Chinese man popped the question. From the pictures, it looks as though she said yes, although we haven't seen any solid confirmation.
The Lamborghini Gallardo doesn't seem like the best choice of Valentines day rides. To make up for it, this particular example had a giant bear attached to the roof and a front bonnet full of roses and of course, the traditional diamond ring!
The final part of the story appears to be the Ford F-150 Raptor which had pink balloons attached to the roof rack. The balloons appear to have been released after the man asked the question.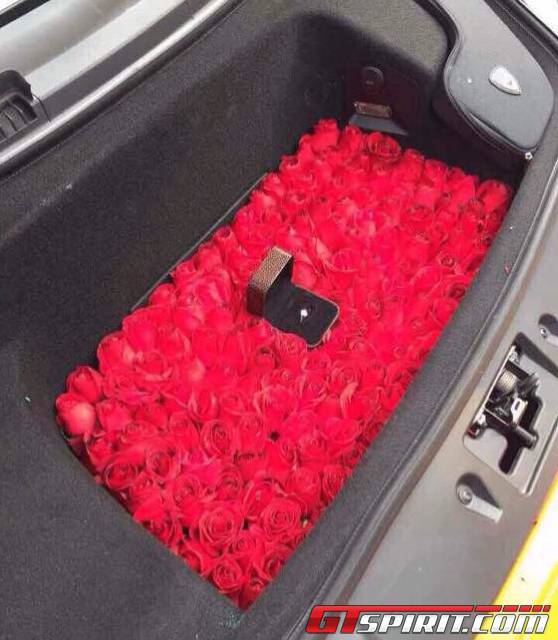 The entire valentines display appears to have drawn quite a crowd, although we're unsure what happened to the bear during the actual proposal!
The Lamborghini Gallardo is definitely a cool car, however, we're sure that others would rather choose something else. What cars would you choose if you were to propose in a similar way? Leave us a comment in the comments box below.