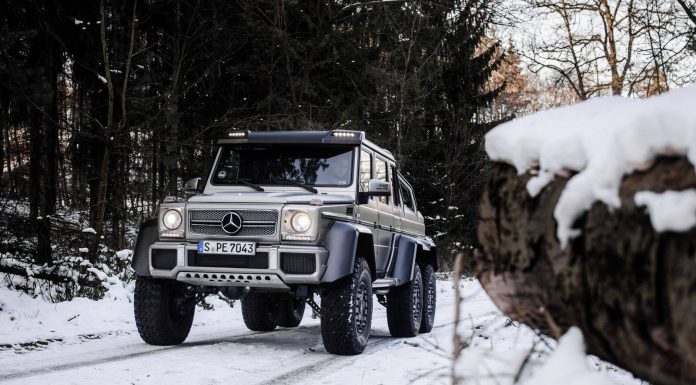 The Mercedes-Benz G63 AMG 6×6, probably the most ridiculous car Mercedes-Benz has built in the past year, possibly even this century. Of course this is in a the best way possible, we love exclusive cars that brighten up the streets. We got a ride around Stuttgart and found a nice spot in the forrest to photograph the six-wheeled giant for what was probably the first photoshoot with the G63 AMG 6×6 in the snow.
While we left the Mercedes-Benz Museum, the football match between VfB Stuttgart and Bayern Munich was planned in the Mercedes-Benz Arena. The roads were crowded with football fans but they didn't expect to see the 6×6 out on the streets. We have never had so much attention when riding in a car…that is if you can call the 6×6 a car. Literally everyone was looking, laughing and photographing the beast. Cars who passed us on the highway stayed parallel to us to take pictures. On the narrow roads nobody took precedence over the G 63, even kids were shouting to one another, pointing to the car with glee.
The car is a true monster! It is relatively slow in comparison to other AMG cars, but on the other hand it makes a noise that fills and bounces around the streets. That is what this car is about, the feeling it gives those who are lucky enough to see such a machine. Of course the off-road capabilities are almost limitless, we've seen that in the Middle-East where people take them out in the sand dunes of the desert.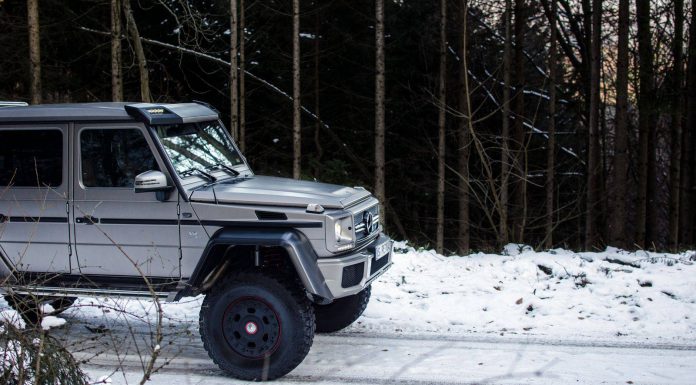 In case you did not know, the car gets its origins form the C320 CDI developed specifically for the Australian army recently. The 6×6 measures an incredible 5867 mm long, 2111 mm wide and 2209 mm tall. What these figures mean is that the Mercedes-Benz G63 6×6 is an impressive 43.5 inches longer than the standard car, and once seeing the car in action, it is little wonder why the extra two wheels add so much length. Whereas the military version only features a 3.0-liter diesel engine this unit, which is available to anyone with pockets deep enough, is fitted with the G63 AMG's 5.5-liter bi-turbo V8 engine pumping out 536 horsepower and 560 lb-ft of torque. This engine is then mated to a seven-speed 7G-tronic transmission driving all six wheels.