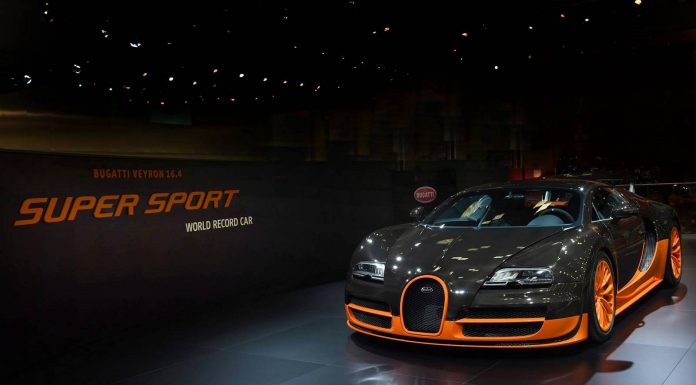 Bugatti brought a rare sight to the Qatar Motorshow this year – the world's fastest street-legal car, the Veyron 16.4 Super Sport in the World Record Car (WRC) Edition. It was on July 3, 2010, in accordance with the Guinness rules, that Pierre-Henri Raphanel twice had to drive the Super Sport down the long straight of the Volkswagen Group's Ehra-Lessien proving grounds near Wolfsburg, once in each direction.
Guinness then calculated the average from the maximum speed attained on each run: 431.072 km/h.
The world record bid was witnessed and officially confirmed by the renowned independent German organisation for Technical Inspection and Certification TÜV, and it is an impressive speed that remains unmatched to this day.
The Super Sport is readily distinguished from other Veyron derivatives by the pair of NACA ducts set in the roof providing air to the mid-located 1,200 hp 1,500 Nm 16-cylinder power plant, with the awesome power transmitted through a double-clutch seven-speed DSG gearbox.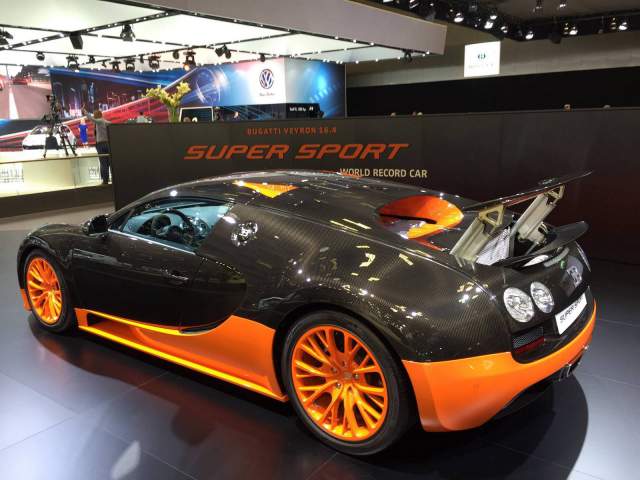 The front is characterised by larger air inlets, while a double diffuser was added to the rear, and the wide, centrally located exhaust system adds to the car's sporty character.
The World Record Edition of the Super Sport can be identified by its striking two-tone finish of visible black carbon and orange. If you want to buy one we have to disappoint you – all five cars were sold out shortly after the launch back in 2010.