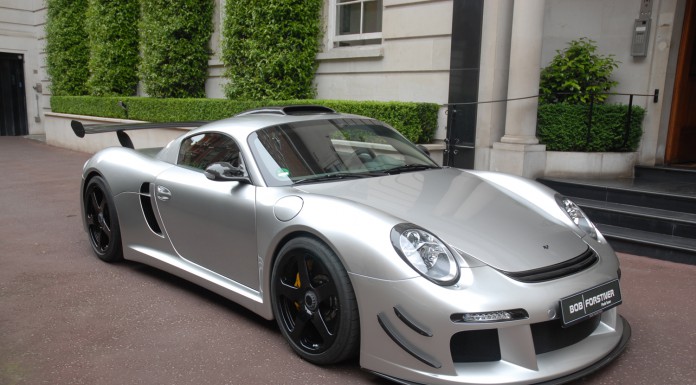 A rare 2012 Ruf CTR3 is currently up for sale courtesy of Bon Forstner. With just 1200 km on the clock, this Ruf CTR3 has barely been touched and will be sure to provide endless thrills for its new owner.
This particular example is especially eye-catching because the cabin incorporates dark green cloth and alcantara which really stands out compared to the subtle silver paint finish and black wheels.
For those that didn't know, the CTR3 is unlike all other RUF models and is not based on any pre-existing Porsche. In fact, it is a completely in-house supercar built from the ground up featuring the same front crash structure and floor pan as the 911 GT3 RS.
Power comes from a 3.8-liter twin-turbocharged flat six engine originally derived from the Porsche 996 911 Turbo. It also produces an impressive 708 lb-ft of torque. Consequently, this RUF CTR3 can sprint to 96 km/h in just 3.1 seconds and continue on until a top speed of 378 km/h!