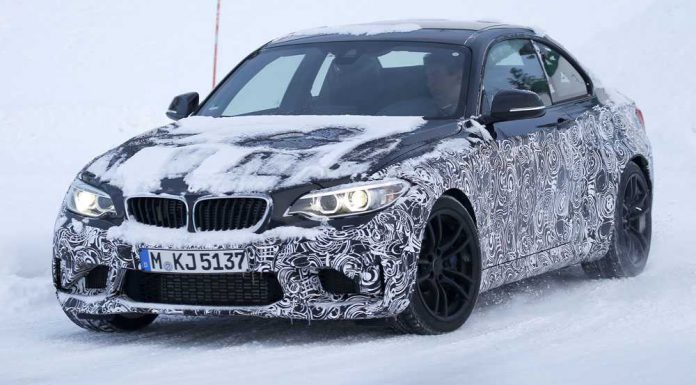 It has emerged that the upcoming BMW M2 sports car is set to draw on last year's BMW Vision Gran Turismo for design inspiration.
The BMW enthusiasts over at 2Addicts have compiled numerous images to show the selection of lines and creases set to be shared by the M2 and the German firm's Vision Gran Turismo concept created for Gran Turismo 6. At the back for example, the M2 will feature lines baring similarities to those from the Vision Gran Turismo and it is the same story on the sides.
While the BMW Vision Gran Turismo featured massively flared arches as well as side exiting exhausts and side intakes, 2Addicts point out how there are two similar body creases from M2 prototypes which reflect those of the Vision Gran Turismo. They stretch from above the rear fender and quarter panel through to the front of the doors.
As for what will power the M2, the latest reports indicate that a brand new, next-generation 3.0-litre twin-turbocharged six-cylinder is likely to be given the green light. Designated as the S57 B30, the new engine will feature different internals to the same sized 'six from the M3/M4. All up, it should deliver around 370 hp and come fitted with either a six-speed manual transmission or alternatively, an eight-speed dual-clutch gearbox.
According to the most recent suggestions, the 2016 BMW M2 will be revealed at the Frankfurt Motor Show 2015 in September.
[Via 2Addicts]