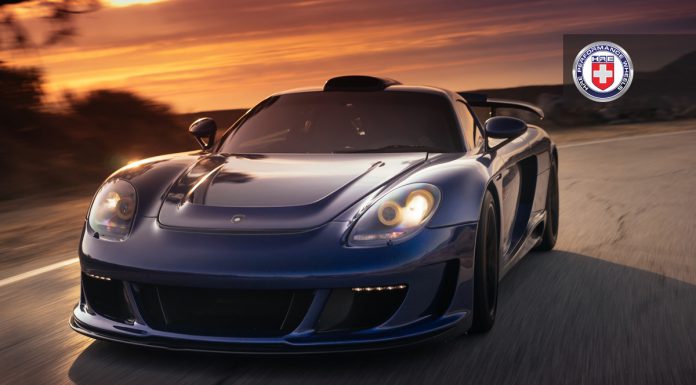 Last year, a unique Cobalt Blue Gemballa Mirage GT hit the streets of America after being shipped to Europe for the upgrades as a once silver Porsche Carrera GT. A standard Gemballa Mirage GT certainly turns heads but the car's well-known owner has just had the modified German supercar fitted with a set of HRE wheels.
These wheels are finished in satin black and are the HRE P104. They feature a very simply yet eye-catching and eyebrow-raising twin five-spoke design and make use of Gemballa centre locks. Behind the blacked out wheels hide bright yellow brake calipers.
Beyond the extensive visual modifications which Gemballa add to the car, they also upgrade the potent 5.7-litre V10 engine from 612 hp to 670 hp with torque also rising from 590 Nm to 630 Nm. As a result of this and a brand new exhaust system, the car sounds truly phenomenal!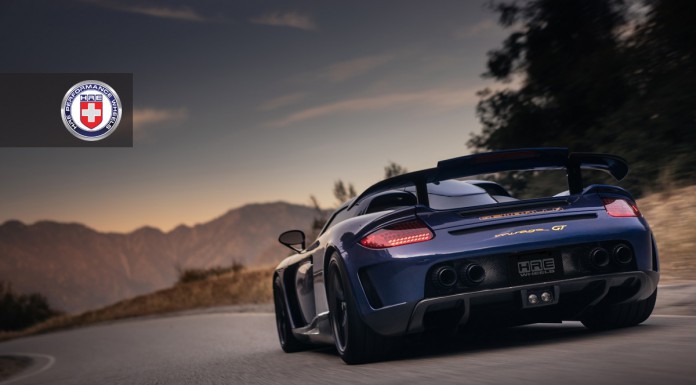 As we reported last year, just two examples of the Gemballa Mirage GT's 25-unit production run remain. Once they are sold, the tuner will push forwards with developing the Mirage GT's successor, based around the 887 hp Porsche 918 Spyder hybrid hypercar.