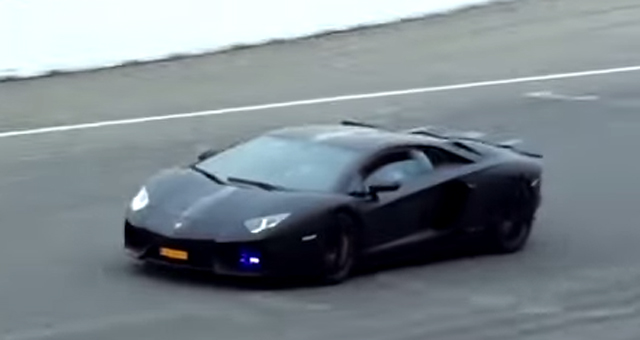 There's no denying the fact that when the Lamborghini Aventador leaves its Sant'Agata factory in Italy, it is one of the loudest and most impressive sounding supercars on the market. Despite this, a plethora of aftermarket exhaust options are available for the Aventador and the following clip shows a matte black example fitted with a Supersprint exhaust.
[youtube]https://www.youtube.com/watch?v=mD3S0av5klU[/youtube]
The car was recently filmed hitting the racetrack and while video cameras are never able to fully capture the sound of cars, the bellowing and whaling exhaust tone emitted by this Lamborghini Aventador can be heard loud and clear!