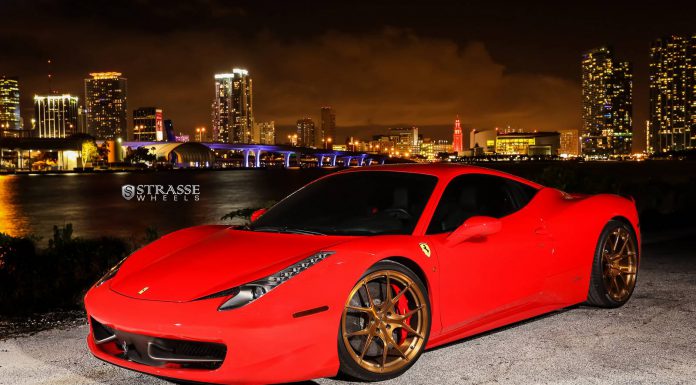 Seeing a bright red car wearing a set of aftermarket wheels finished in gold or red certainly isn't something you see every day. The following Rosso Corsa Ferrari 458 Italia is an exception to that however thanks to the installation of a set of Strasse Wheels.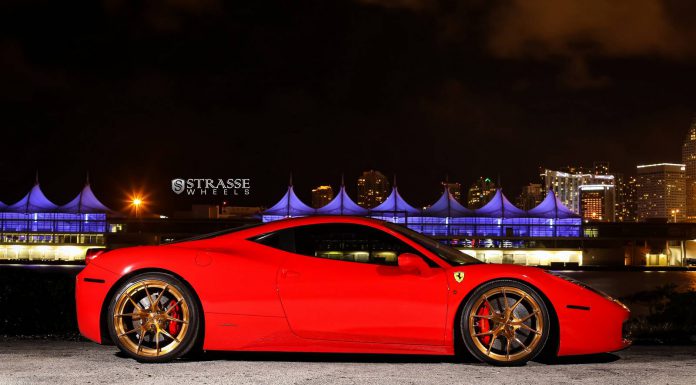 These particular wheels are the SM5R Deep Concave monoblocks and they are 20×9 at the front and 21×12 at the rear. Despite the size, they in fact weigh less than the standard wheels and have been completed with an eye-catching brushed bronze finish.
While the current Ferrari 458 Italia continues to impress, the brand new twin-turbocharged Ferrari 458M will be revealed in a matter of hours. It is pinned to be more than 100 hp more powerful than the outgoing 458 Italia and will also adopt a number of styling changes.