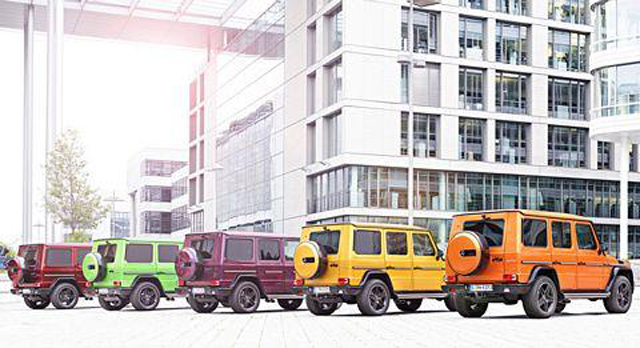 Mercedes-Benz has just unveiled five new bold and bright colour options for the Mercedes-Benz G63 AMG and G65 AMG.
The five new colours are solar beam, tomato red, sunset beam, galactic beam and alien green and each add an extra level of panache to the always potent and always popular performance-oriented SUVs from the German marque.
The colour range has been priced at a minimum of 15,348 euros for the solar beam paint scheme, while customers will be set back 18,913 euro if they opt for alien green, sunset beam or tomato red. The most expensive colour of the five is galactic beam with it costing 19,962 euro.