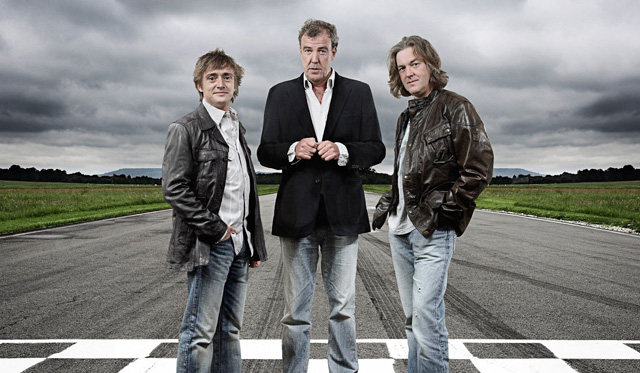 Top Gear Season 22 Episode 2 airs tonight at 8 pm on BBC 2 and BBC 2 HD. The second episode of the twenty second season follows on from the season opener last week. Jeremy Clarkson, James May and Richard Hammond return to our screens for another automotive adventure.
The main feature of Top Gear Season 22 Episode 2 is an Australian outback road trip story. The story involves a trio of GT cars including the BMW M6 Gran Coupe, Bentley Continental GT V8S and Nissan GT-R. The cars are driven through the stunning Australian Northern Territory as part of another epic road trip.
The feature is sees the team camping in the outback, encountering all sorts of animals, the odd race (which we are told will take place in an open-pit mine) and a massive cattle herding challenge!
Top Gear Season 22
Kiefer Sutherland is the star in a reasonably priced car for Top Gear Season 22 Episode 2. He is a British-Canadian actor, film producer, and film director. He is probably best known for his role in hit TV series 24 as Jack Bauer. With assassination plots, the threat of nuclear war and deadly virus' under his belt he is expected to set a very good time!
Top Gear Season 22 Episode 2 is taken up almost entirely with the Australian adventure so don't expect to see much more. Next week, normal service will resume with Daniel Ricciardo taking the wheel of the Vauxhall Astra and a homemade ambulance challenge which should be exciting!
As far as the rest of the season goes, we have been hearing that Will Smith and Margot Robbie will make an appearance as the star in a reasonably priced car. Features involving the BMW i8, the BMW M4, the Mercedes-AMG GT and the Land Rover Defender have also been confirmed so far.
Don't forget to tune in tonight at 8 pm, BBC 2 for Top Gear Season 22 Episode 2.