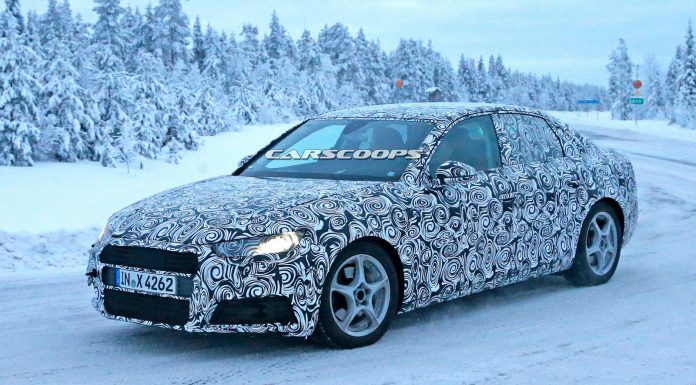 According to new reports, Audi is in the midst of developing a new variant of its trademark quattro all-wheel drive system which will combine battery power.
The new system will reportedly be dubbed e-Quattro and when fitted to high-performance Audi models, it will reportedly combine three separate powerplants. Such models could be tuned to deliver a total of 408 hp. That system will reportedly make use of a traditional internal combustion engine pumping out 292 hp while a small electric motor will be installed into the transmission housing and delivering an extra 54 hp while a second electric motor will drive the rear wheels with its 116 hp.
Due to the utilisation of such a system, it is speculated that cars fitted with the e-Quattro system will be able to operate in front-wheel drive mode at high speeds with only the traditional engine in operation while at lower speeds, it could act as a pure electric vehicle that is rear wheel drive. When necessary, the two could work in tandem to provide all-wheel drive grip.
Car Magazine claims that the first Audi models to make use of the e-Quattro system will be the next-generation Audi A4 as well as the recently reported on Audi TTQ crossover.
[Via Car Magazine, Picture via Carscoops]