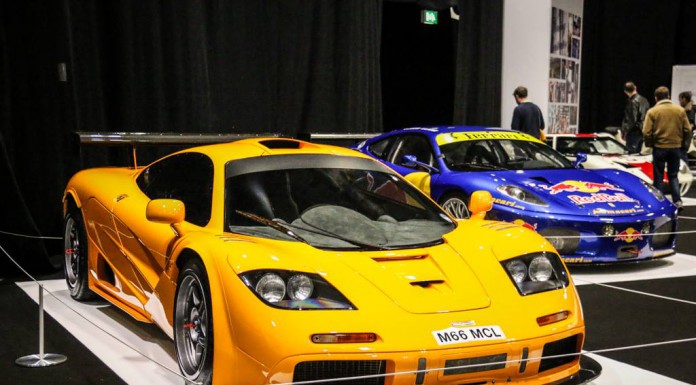 Two very special ex-racer now road legal McLarens were pulling crowds at the London Classic Car Show, a brace of McLaren F1 GTRs – one owned by World Champion F1 design star Adrian Newey and the other the Harrods machine that starred at Le Mans 20 years ago this year.
Newey, the all-time most successful designer in Formula 1 with no fewer than 10 Constructors' world titles to his name – Williams (five), McLaren (one) and Red Bull (four) – was honoured at the show with a special display of his winning F1 designs and an array of cars that have played a significant part in his professional and private lives.
Newey himself helped to curate the spectacle, saying: "The presentation marks some of the highlights of my career, but I am delighted to be able to show also some of the other cars that mean a great deal to me."
These included the Ford GT40 he races at Goodwood and other historic events and the McLaren orange McLaren F1 GTR, a car he calls "the first properly built hypercar". His is chassis 14R which originally raced in the 1996 Japan GT series, winning with David Brabham and John Nielsen at the wheel.
The GTR was developed from the £540,000 (722,000 euros) F1 road version of which just 63 road cars built in the early 1990s, with naturally aspirated 627 hp 6.1-litre BMW V12 for 0-100 km/h in 3.2 seconds and 388 km/h top speed. Designed by Gordon Murray and Peter Stevens, it was the first production road car to use a complete carbon fibre reinforced plastic (CFRP) monocoque chassis and features a central driving position with passenger seats slightly behind on each side, with butterfly doors opening up and outwards.
When the GTR was developed by Murray, extensive modifications included changes to body panels, suspension, aerodynamics and the interior – but to meet race regulations it had an air intake restrictor which cut power to 600 hp despite enhanced engine management. Ironically for this brace of ex-racers to be converted to road use, they actually had to have the air intake restrictor removed, as well as having the suspension raised. Nine F1 GTRs were built in 1995 when it dominated Le Mans, taking first, third – the Harrods car – fourth, fifth, and 13th places, beating prototype sports cars.
The Harrods car, chassis 06R, belongs to David Clark, the man tasked with finding a buyer with more than 8.3 million pounds (12.5 million dollars or 11.3 million euros) for TV actor Rowan Atkinson's one-owner McLaren F1 road car. Like Newey, Clark – owner of Taylor and Crawley historic and performance car specialists in west London – worked for McLaren, as commercial director from 1994-1998 when the F1 was being developed and sold.
Of his own collection his favourite car is the Harrods McLaren F1 GTR he has owned since 1997, which in 1995 led Le Mans for 13 hours and eventually came third overall, first in class, in the hands of Derek and Justin Bell – who last weekend commentated for Fox TV at Daytona 24 Hours – and Andy Wallace. But it was no one-race wonder, it came fifth the following year with Derek Bell, Wallace and Olivier Grouillard, and put in two serious seasons in the BPR Global GT Series.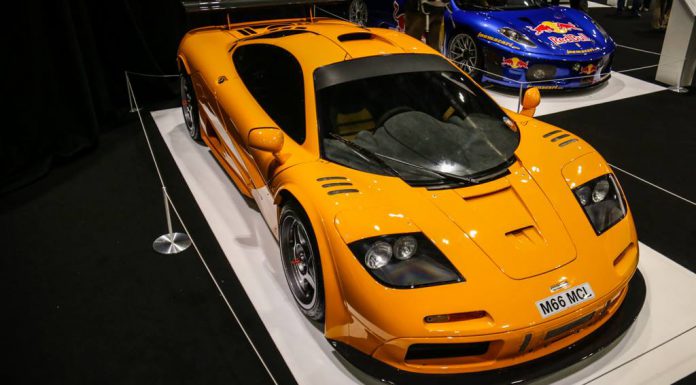 But despite its iconic performance, seasoned and winning historics racer Clark says that this is one car that he would never race. "I just enjoy taking it to the occasional show," he says. With racing pedigree, Clark says such racers, of which 28 were built, would be worth more than the Atkinson car. "Perhaps I should sell mine," he mused.