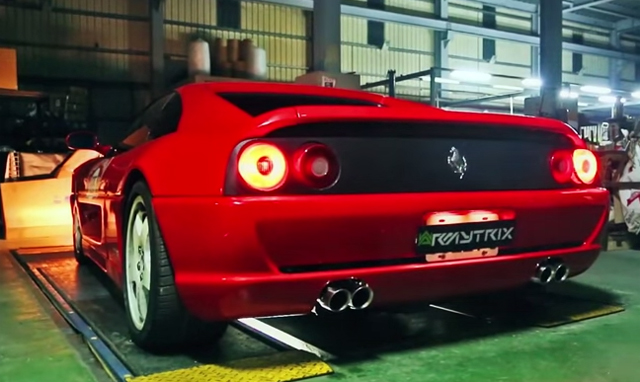 Produced for five years from 1994 through to 1999, the Ferrari F355 is a car which combines potent performance with rather subtle styling and traditional Italian panache. As such, its 3.5-litre V8 engine delivering a total of 375 hp certainly likes to make its presence known with a screaming exhaust note.
[youtube]https://www.youtube.com/watch?v=JhEXyrmxTts#t=76[/youtube]
The following Ferrari F355 however is even louder than the standard car thanks to the installation of a high-performance exhaust from Armytrix. Not only does the exhaust amplify the scream of the V8 engine, it also makes it much more prone to spitting flames under high revs!