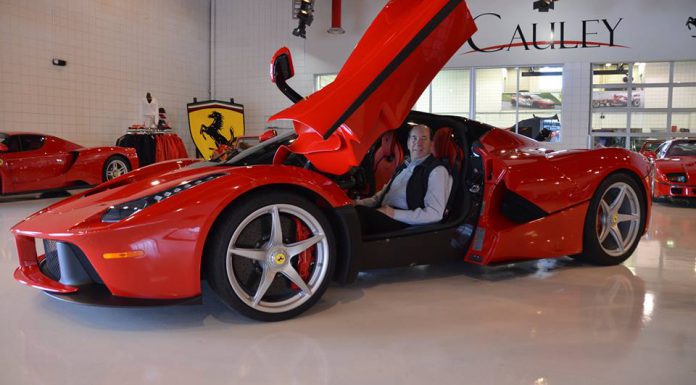 Ken Lingenfelter certainly owns one of the most diverse car collections in the globe with literally dozens of muscle cars, luxury cars, sports cars and supercars all under Lingenfelter's ownership. As a matter of fact, it is believed that his collection includes over 150 vehicles and now one of the fastest and most highly-regarded cars to be released in recent years has just been delivered to Lingenfelter; a 2015 Ferrari LaFerrari.
Ken Lingenfelter's LaFerrari now joins a selection of other near priceless Ferrari supercars in his collection like a 1985 Ferrari 288 GTO, Ferrari Enzo and a Ferrari F40.
As a reminder, LaFerrari gets a 6.3 litre V12 which is connected to an electric motor similar to the system on the McLaren P1. The Ferrari F150 V12 has an output of 789 hp at 9000 rpm and 700 Nm at 7000 rpm while its electric motor has a maximum output of 161 hp and 270 Nm of torque. That delivers a total combined power output of 950 hp.