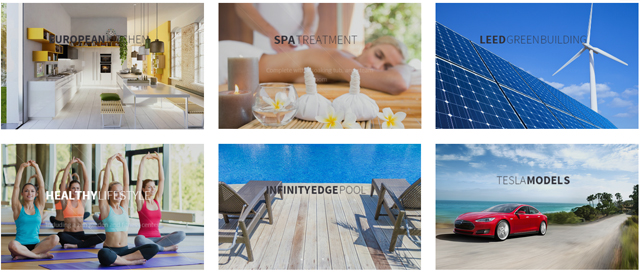 The property developer behind the Z Palm Beach condominium complex currently being built in Florida has announced that buyers of the property's selection of units will each receive a free Tesla Model S electric luxury sedan.
The Z Palm Beach units will each average 4000 square feet and are promising advanced technologies like keyless entry as well as biometric security systems. Additionally, each of the eight units will come with a private elevator with a shared roof top private pool also featuring alongside a dedicated wellness centre. Additionally, the complex will include solar panels and wind turbines.
According to the developers of the complex, each Tesla Model S will be "parked in [a] dedicated spot and will be titled to them to complement their residential purchase. Prospective residents are invited to visit the Z Palm Beach Residences Design Center to see one of the Tesla Model S vehicles included with purchase."
Additionally, it has been announced that each residence will include three parking spaces with one of those including a dedicated Tesla supercharger station.