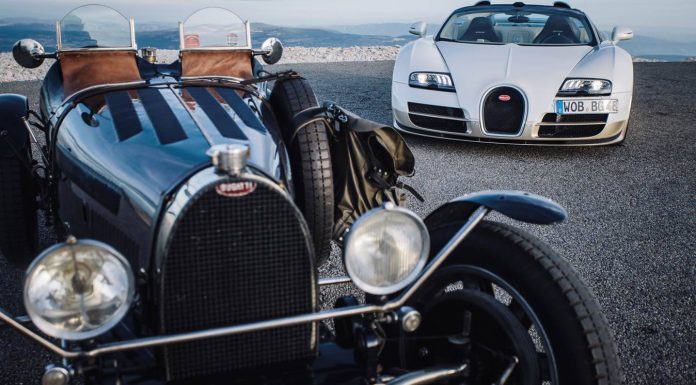 A unique silver and gold Bugatti Veyron Grand Sport Vitesse was recently photographed alongside a legendary Bugatti Type 51 in Mont-Ventoux.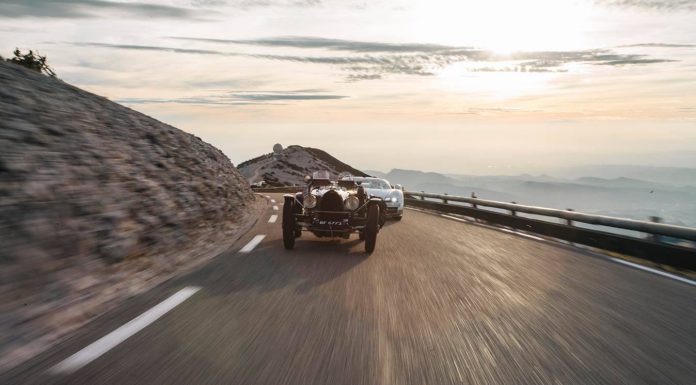 As a bit of history, the Bugatti Type 51 was originally revealed in 1931 and utilises a 2.3-litre supercharged straight-8 engine delivering a total of 160 hp. One of the 40 units of the Bugatti Type 31 walked away with victory at the 1931 French Grand Prix but apart from that victory, the Type 51 was unable to match the racing success of its predecessor, the Type 35.
By comparison, the Bugatti Veyron Grand Sport Vitesse features an 8.0-liter, quad-turbocharged W16 engine delivering 1200 hp and 1500 Nm of torque between 3000 and 5000 rpm. Consequently, the car can sprint to 100 km/h in a mere 2.6 seconds and a top speed of 408.84 km/h.