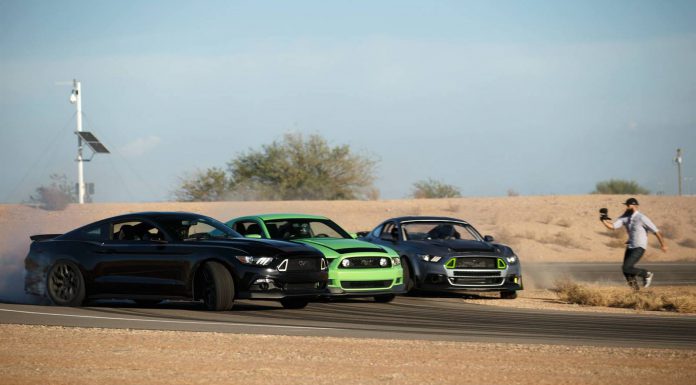 Mustang drift king Vaughn Gittin Jr. was the natural choice to star in Ford's "50 Years of Fun" video trip celebrating 50 years of pony performance with the Ford Mustang. He said: "Mustang has had an epic 50-year history that I am honoured to have been a part of for the past 10 years.
"Like millions of other Mustang owners, I have had some of the greatest moments and memories of my life smiling behind the wheel of this vehicle. I could go on and on about the things I love about the Ford Mustang, but my absolute favourite thing is the amount of fun I have personally enjoyed all over the world behind the wheel of them.
"The '50 Years of Fun' video is a celebration of Mustang's free spirit, incredible performance, and a portrayal of the diverse fun that it inspires when you get behind the wheel.
I had such a blast during the filming of this video, and letting loose in just about every Mustang generation ever produced was almost too much fun to handle. Almost!"
Gittin is one of drifting's most iconic figures and his machine, the Monster Energy Nitto Tire Ford Mustang RTR, one of the sport's most identifiable cars. Gitten is known best by his aggressive, foot-to-the-floor, big-smoke driving style and is the face of the Mustang RTR.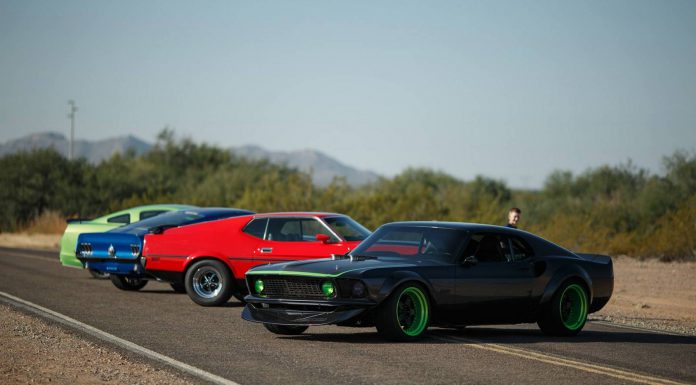 But the meticulously consistent spot-placing of his drifting style was key to this dynamic Ford video that faultlessly fades through the Mustang generations with the natural soundtrack of exhaust and burning rubber.
In 2010, Gittin won his first Formula Drift Championship and launched his brand for a new generation of Mustang with the RTR, a dealer-installed package for 2010-2015 Ford Mustangs available at select Ford dealerships worldwide.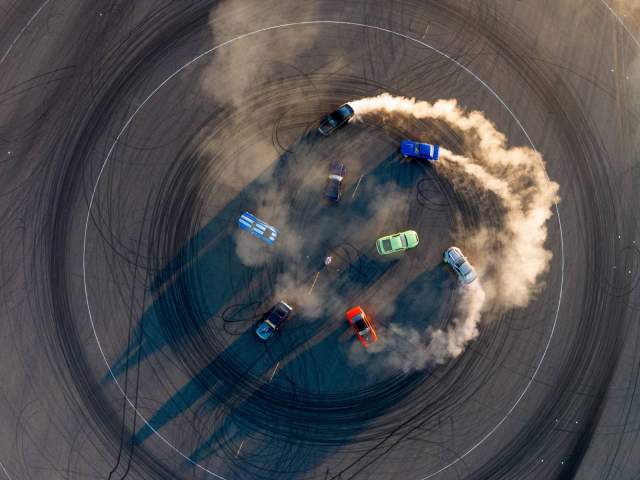 He finished the 2014 Formula Drift Series third overall after two event wins and won in Spain at the King of Europe Drift final while he also holds a record with three championships in China's premiere series, World Drift Championship.
Gittin has appeared on popular television programs such as Rob Dyrdek's Fantasy Factory and Ridiculousness, both on MTV. He also was a host on Octane Academy, and appears regularly on Formula Drift TV, both shows airing on NBC Sports. Over his 12-year drifting career span, Vaughn has featured in numerous television, online, and print advertisements, campaigns, articles, and videos.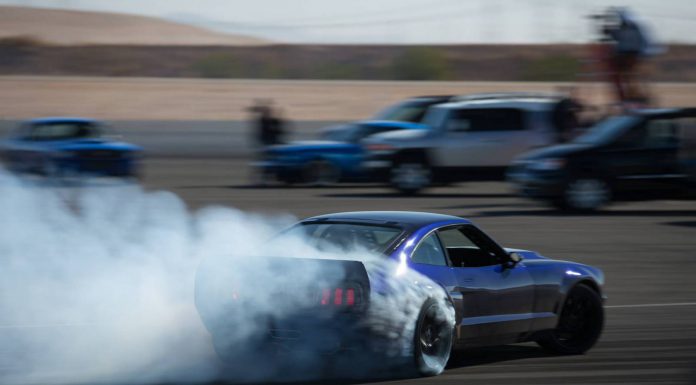 Click here to see the video!